Fever-Tree, the world's leading producer of premium tonics and mixers, has today, following a six-month transition period, taken over direct control of its U.S. operations through its U.S. subsidiary, Fever-Tree USA.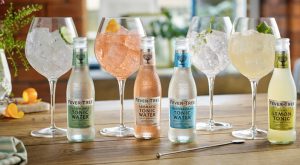 Headquartered in Brooklyn, Fever-Tree USA will be responsible for all aspects of the Group's North American business including importation, warehousing, distribution, marketing, sales and direct customer relationships.
Established in 2005 by Charles Rolls and Tim Warrillow, Fever-Tree has been the pioneer of the global premium mixer category, putting quality, choice and excitement back into a long-neglected category. Recognizing the growth in premium spirits was not being matched by the accompanying mixers, Charles and Tim set out to change this, going back into the history books and travelling to some of the world's most remote, beautiful and dangerous places in their quest to source the highest quality ingredients to create their range of premium tonics, ginger beers, and ginger ales.
Since first entering the U.S. market in 2007, this pioneering approach to taste and quality has seen Fever-Tree become the fastest growing and No. 1 premium mixer brand in the U.S., endorsed by the country's leading taste makers and spirits brands, helping to transform the perception and quality of the wider mixer category within both on-premise and off-premise.
Today marks the next step forward, signaling Fever-Tree's commitment to and focus on the North American market. The U.S. premium mixer sector represents a significant opportunity given the existence of the dynamic trends of premiumization, authenticity and mixability that exist in the market today. As the market leader already, Fever-Tree USA intends to expand further, driving both innovation, as well as new products and formats to enhance every drinking experience.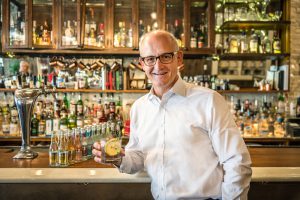 Fever-Tree USA is spearheaded by Charles Gibb, Fever-Tree's North American CEO, a beverage industry leader with nearly three decades experience at Moët Hennessy, Diageo and Bacardi, latterly as President and CEO of Belvedere Vodka. Charles will lead a team of over 30 full time Fever-Tree employees across sales, based in key metropolitan areas, marketing, finance and supply chain.
Resources are aimed to scale the growing business, broadening awareness of the portfolio and reinforcing the simple concept the brand has held since inception: "If ¾ of your drink is the mixer, mix with the best."
Commenting on the official launch of Fever-Tree USA, Charles Gibb said:
"The last 11 years has seen Fever-Tree establish a great platform in the U.S. and this move to a directly controlled structure underscores our belief in the tremendous opportunity that exists in the market. Thanks to Fever-Tree's entrepreneurial culture, we have rapidly built an exceptionally talented team and infrastructure in less than five months and we are set to hit the ground running. With the same trends of premiumization across the wider spirits category and a move to simple long mixed drinks as witnessed by the growing popularity of the Mule and other simple cocktails, the U.S. represents an incredibly exciting opportunity for Fever-Tree. With a designated team in place and ample resources, Fever-Tree USA looks forward to working closely with our key customers and distributor partners as we continue to innovate and disrupt the wider mixer category."