If 2020 taught us anything, it was the value in treating ourselves. And Baileys has released a report on the trends in treating for the New Year.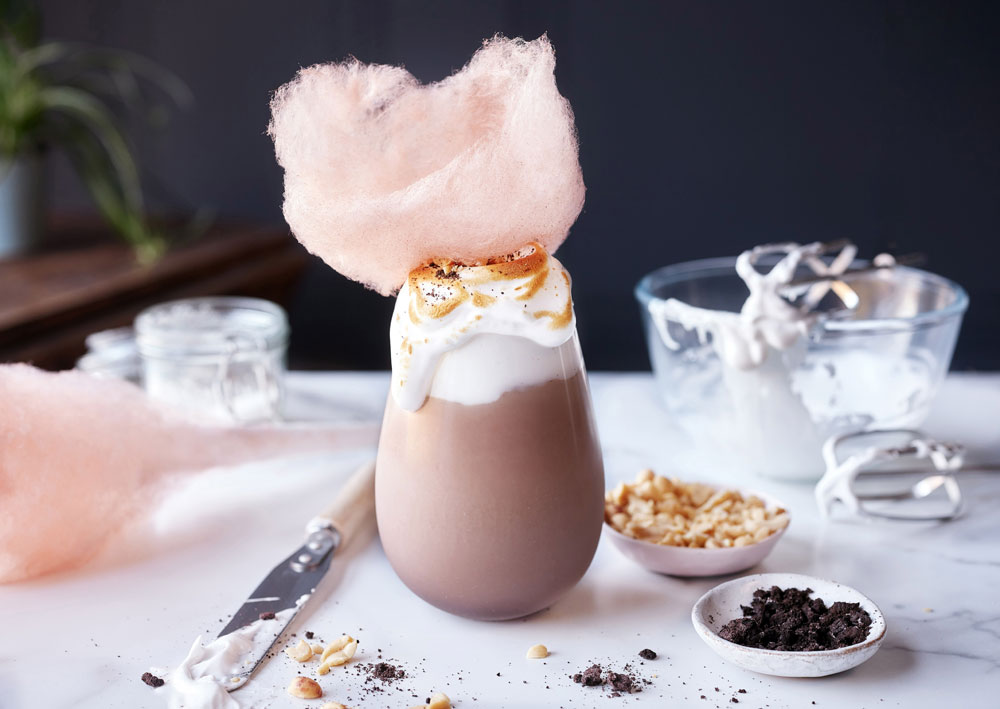 This year, the Baileys team worked with leading food futurologist Dr. Morgaine Gaye to capture the most exciting insights from the global treating industry, forecasting delicious
trends set to influence treating culture in 2021.
Mega Trends
Let's Get Playful
After the year we've had, we'll all be turning to our food to deliver the fun factor. We'll be
injecting the play missing from our day-to-day lives into the way that we experience food
and drinks. Bright, rich colours will bring total and utter joy to our eyes whilst fluffy, pillowy
textures and creamy drinks act like a duvet for our mouths. Whimsy, wonder, and a
whole load of WOW! will be just what we (and our Instagram followers) are crying out for.
Being Together
Being able to share the food we love has always made for a special moment, but that was put on pause in 2020, and what took its place became something even more important. Movements like Vote Cakes and Bakers against Racism brought people closer through food.
They bridged divides for causes that are worth believing in, and made what could have been turbulent conversations, that little bit sweeter. We can expect to see the healing power of food on display even more in 2021 as people share the food they love with everyone.
Naturally Delicious
Long bouts of staying in have made us keen to get out and explore the natural world around us. Being inspired by nature will also translate into our treats with petals, leaves and even stems making an appearance, and it's going to look stunning! We'll also be more aware of our impact on the natural world. Using sustainable ingredients and packaging will become more normal than not.
Treating Trends
Oat Everything
Oats have been a big deal for a while now. Oat-based milk chocolates, ice creams, cheeses, yoghurts, and even double cream are coming our way, and we can't wait. They've moved on from their wholesome appearance and have made the jump into decadent luxury,
meaning we can look forward to rich and indulgent oaty treats. Oats are after all, gluten free, sustainable and locally grown.
Clashing Combos
We've been a big fan of sweet and salty for a while now. Though in 2021, it's ramping up into something even more indulgent and creative. Think Ube donut, ice cream fries, Danish dessert pizza, potato snacks covered in milk chocolate, and caramel flavour crisps.
Cacao
Cacao pulp, the bit you don't see as it's normally binned when making chocolate, is a sweet and fruity flesh perfect for jams and juices. It makes a wonderful addition to summery cocktails too. You can also expect to see it as a flavorful alternative to coconut water, topped with eye catching edible flowers for the perfect non-alcoholic refresher. Less waste, more taste. What's not to love!
Want more treat inspiration? Check out the full Baileys 2021 Treat Report for a look at the top 10 treats to look forward to this year.