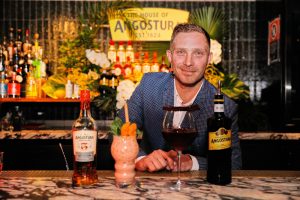 This February, the House of Angostura® welcomes nine of the most talented, diverse and creative bartenders from across the globe to Trinidad & Tobago to compete for the world title of Angostura® Global Cocktail Challenge 2020. The competition will take place during the greatest show on earth, Trinidad & Tobago Carnival.
After impressing judges in the regional heats, the nine finalists of the Angostura Global Cocktail Competition are revealed as: Shana Rajahram (Trinidad & Tobago), Marv Cunningham (The Bahamas), Chad Lawrence (Canada), Gustavo Costa (Brazil), Mike Jordhoy (France), Rohan Massie (Australia), Simon Dacey (United Kingdom), Vasile Dorofeev (Dubai) and Agung Satria (Vietnam).
2020 represents the 10th anniversary of the Angostura® Global Cocktail Challenge with 318 entrants competing from 55 countries. The winning bartender will receive the coveted title of "Angostura® Global Cocktail Challenge (AGCC) Champion," a cash prize of US$10,000 and a two-year contract as the Angostura® Global Brand Ambassador for ANGOSTURA® aromatic bitters, ANGOSTURA® orange bitters, Angostura® Rums and Amaro di ANGOSTURA®, as well as the opportunity to revisit Angostura's home in Trinidad & Tobago serve as a Judge in the next AGCC Global finals.
The global finals will see each bartender mix two drinks in seven minutes while entertaining judges with their knowledge about cocktails, the category and Angostura®. They will also need to complete a rigorous interview – there is a job at stake after all.
The beauty of the Angostura® Global Cocktail Challenge is its level playing field – it doesn't matter where bartenders are from, which bar they work at, the only thing that matters is that they have the skills, charm, knowledge and work ethic to excel at representing Angostura® internationally, at some of the cocktail and drinks industry's biggest get togethers.
Commenting on the nine finalists, Rahim Mohammed, Angostura's Executive Manager- Corporate Services & Marketing, said:
"The diversity of talent the Angostura® Global Cocktail Challenge helps to shine a light on is outstanding. Amongst the 9 finalists, we have representatives from arguably some of the best rum bars in the world, high volume cocktail bars, nightclub bartenders, those working in events, to someone who lives in a small town which by his own admission has little cocktail culture to speak of yet! We have finalists with just a couple of years' experience to those with over 10+ years, those that have enjoyed formal cocktail training to those that have been self taught, via books and YouTube videos, from award-winning bartenders to those competing in a major competition for the very first time. The one thing all of these finalists have in common is a real and urgent passion for their craft, for many it is a calling, an incredible talent for mixing drinks and a great way of telling stories and engaging an audience. I can't wait to see all nine of these finalists in action here in Trinidad & Tobago and for them to experience one of the most incredible weeks on our beautiful islands."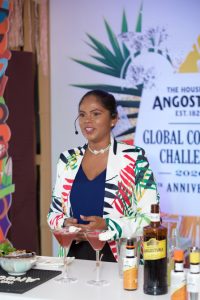 Ahead of the competition, there will be lots of opportunity to deepen their knowledge of Angostura® through distillery and museum tours and tutored tastings as well as to experience the island's rich culture.
After the competition is over, win, lose or draw, all finalists get the opportunity to enjoy a full Carnival experience – starting with J'ouvert, otherwise known as dirty 'mas. This represents the official start of Trinidad & Tobago Carnival and is a pre-dawn celebration which involves revellers smearing paint, mud or oil on each other while dancing down the street in a j'ouvert band.