Amaro Montenegro, the award-winning Italian liqueur, debuts Montenegro Made, a nationwide artist grant competition. The competition seeks to crown three emerging artists in the U.S. by challenging the creative community to recreate Amaro Montenegro's iconic bottle across any medium of their choice.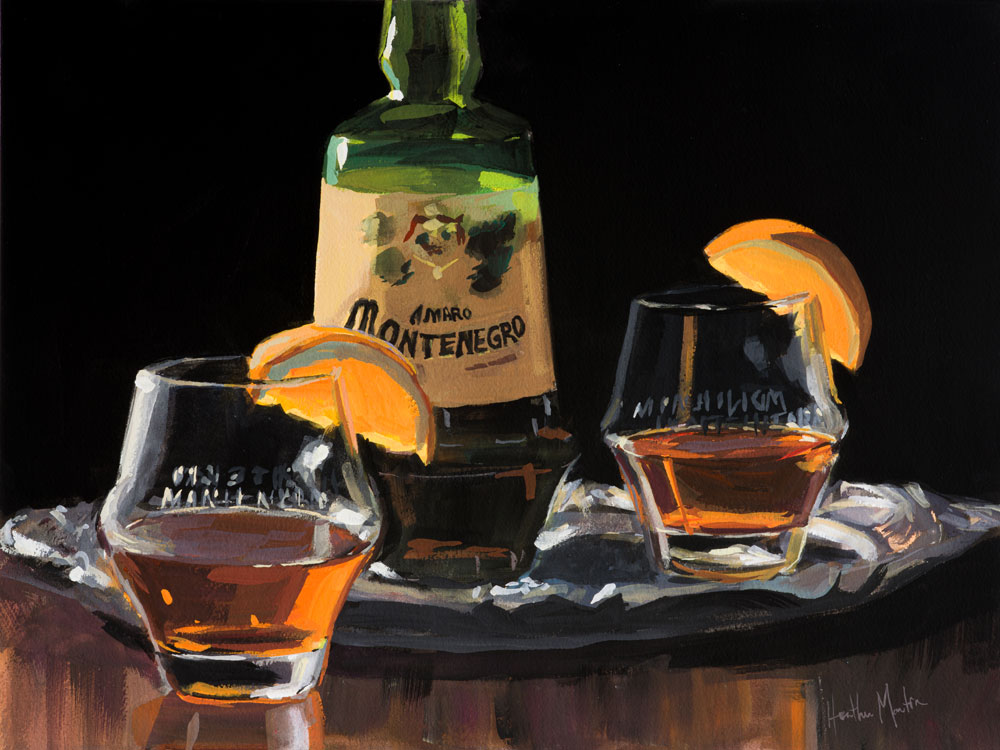 Amaro Montenegro, a brand known for its spirit of exploration, is scouring the nation for the very best emerging artists to which they will award a $2,500 prize. Inspired by the curious and adventure-seeking Montenegro community, the 2020 Montenegro Made competition challenges artists and fans to think outside-the-box, and shines a light on various artistic mediums in support of the creative community. Anyone 21 years old or older can submit their artwork online at montenegromade.com until September 30th, 2020.
Amaro Montenegro will partner with fine artist, Heather Ihn Martin; mosaic craftsman, Jim
Bachor; and embroiderer, Sarah Benning over the course of 6 weeks to promote the contest. Each of these artists has created original Amaro Montenegro-inspired artwork which will be used to inspire entrants of the competition. The winner will be chosen with the help of the Montenegro Made partners and announced October 14th, 2020.
Amaro Montenegro, celebrated as the world's best liqueur*, was perfected in
1885 and features the essence of 40 botanicals from around the globe, collected during the travels of explorer and herbalist Stanislao Cobianchi. The signature complex taste is characterized by a pleasing blend of sweet and bitter notes. Traditionally served
as a digestif, Amaro Montenegro has since become a favorite of bartenders and mixologists for its tremendous versatility in crafting inventive cocktails and adding a flavorful twist to classic drinks. What distinguishes Amaro Montenegro from other herbaceous
liqueurs is its balanced bitter-sweet flavor, smooth texture and milder proof – making it the difference in the drink. A product of Bologna Italy, Amaro Montenegro's secret recipe remains unchanged since it was first created 130 years ago.
*Amaro Montenegro was named 2018 Best Liqueur by the 2018 San Francisco World
Spirits Competition.