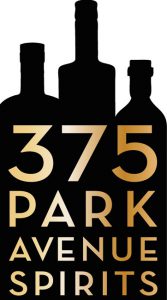 375 Park Avenue SpiritsSuperior brand specialist 375 Park Avenue Spirits has announced a reorganization of the field sales force effective March 1, 2018.
Under the new the structure, three management positions were created and roles within the current organization have been expanded to better align business with our distribution partners. Jake Mutscheller and Sam Scheibal were each appointed General Manager, while Lauren Martin Ward was named Control States Director. All three positions will report to Evan Cohen, National Sales Manager.
Commenting on the reorganization, Cohen explained, "We are continuously evaluating our structure to ensure we're able to accomplish three key elements within our business: efficiently interface with our wholesalers and trade partners; capitalize on channel opportunities; and develop our team members to set us up for the long game. These changes check those boxes and further set us up for sustainable success with our partners."
The two General Manager positions were designed to support 375 Park Avenue Spirits' largest distribution partners, RNDC-Breakthru and Southern Glazer's Wine & Spirits. As such, distributor, as opposed to location, has divided each GM's area of responsibility. In their newly created roles, both Mutscheller (SGW&S) and Scheibal (RND-Breakthru) are tasked with driving an enterprise mindset across their territories and acting as a central point of contact for state leadership.
Jake Mutscheller first joined the company in 2008 as the Southern California Area Manager and has been steadily promoted over the years, most recently as the Western Division Manager. In his new role as General Manager, Mutscheller who is based in San Diego, CA will continue in his position as DM while also overseeing the company's business with Southern Glazer's Wine & Spirits with a team of eight across 15 states (AZ, CA, HI, WA, AK, TX, OK, LA, AR, CO, NV, NM, KS, NY, NJ).
Also named to the new role of General Manager is Sam Scheibal who joined 375 Park Avenue Spirits as the Central Division Manager this past January from Bacardi where he was a Regional Sales Director responsible for business in the Midwest. Based in Minneapolis, MN, Scheibal will continue as the Central DM while overseeing the RNDC-Breakthru business with a team of seven across 16 states (FL, GA, SC, TN, KY, MA, CT, RI, IL, IN, MN, WI, MO, NE, SD, ND).
The position of Control State Director was created to put emphasis on a vital sector that offers the ability to exponentially increase market share across the country. Lauren Martin Ward, who is currently the Mid-Atlantic Division Manager, was given the further responsibility of managing control states for the company. As the new Control States Director, Ward will continue to run the MD, DC and DE markets, as well as oversee all 17 control states plus Montgomery County in MD. Ward first joined the company in 2010 as the Mid-Atlantic Key Accounts Manager. Supporting Ward in this newly created position is Jessica Penza, the Area Manager for FL.
Additional organizational changes within the sales structure include the following updates: Midwest Regional Manager Tom Kempski will now manage Illinois, Wisconsin and Indiana. Southwest Regional Manager Carl Brach is now responsible for Texas, Oklahoma, Louisiana, Missouri, and Arkansas. Southeast Regional Manager John Liggett is managing Georgia, South Carolina, Tennessee, and Kentucky
"Adding these roles to the organization and expanding responsibilities is a vote of confidence in our people, who are ultimately our greatest asset," explained Jason Schladenhauffen, President and COO of 375 Park Avenue Spirits. "With this reorganization, 375 Park Avenue Spirits is essentially betting on the come that we'll deliver against our lofty growth ambitions. Lastly, this new structure allows us to better develop our team members and properly career path to set this company up for the generations that follow us."