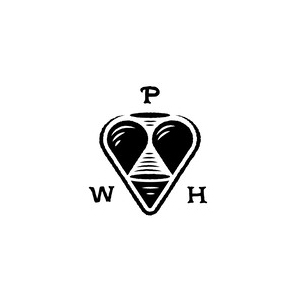 Los Angeles-based 213 Hospitality and The Spirited Group have been reimagined as the nationally-focused Pouring with Heart effective July 9, 2019.
Proffering a brand promise, the new name communicates passion and compassion within the celebrated bar group as they continue their expansion beyond their current markets. Along with the name change comes a new logo symbolizing Pouring with Heart's approach to service and leadership. The stylized heart concealing a martini glass is inspired by traditional tattoo art and is underlined with the brand's new tagline "Thoughtful Bar Ventures" – all combined to allude to the company's goal of restoring and promoting the nobility of service.
On the rebrand, CEO Cedd Moses states, "In addition to our growth outside of California the last five years, we wanted Pouring with Heart to reflect our longstanding position as thoughtful leaders in the industry. Our high retention rates far exceed the standard and our reputation for creating meaningful careers has been key to the company's success; a new name enhances that identity. We have a goal to build 2030 careers by the year 2030 and see every employee including all Barbacks and Bartenders as potential leaders within the organization as many of our top managers and directors started with these humble beginnings." Pouring with Heart aims to increase retention and career longevity through extensive training, health and wellness programs, and equity incentives for all managers and directors.
All branding of subsidiaries within the dynamic bar group including Seven Grand Whiskey Bar (LA, SD, ATX, DEN), Bar Jackalope, Bar Three Piece, Las Perlas (DTLA, ATX, WEHO), The Varnish, Caña Rum Bar, Bar Clacson, The Slipper Clutch, Cole's French Dip, Tony's Saloon, 4100 Bar, Arts District Brewing Company, The Streamliner, Imperial Western, Broadway Bar, Golden Gopher, The Normandie Club, Casey's Irish Pub, and Half Step will remain unchanged. Under celebrated innovators 213 Hospitality and Spirited Group, Pouring with Heart has expanded beyond its start in Los Angeles to key markets in California, Colorado, and Texas with forthcoming projects slated to debut across the country. The group will continue to bring their acclaimed service philosophy and drink program to each brand extension, while still reflecting the unique style and culture of their respective communities.
Pouring with Heart will continue to operate the Spirited Coalition for Change, a non-profit organization with a mission to help stop the rising numbers of homeless women and children in the respective communities of each participating bar.