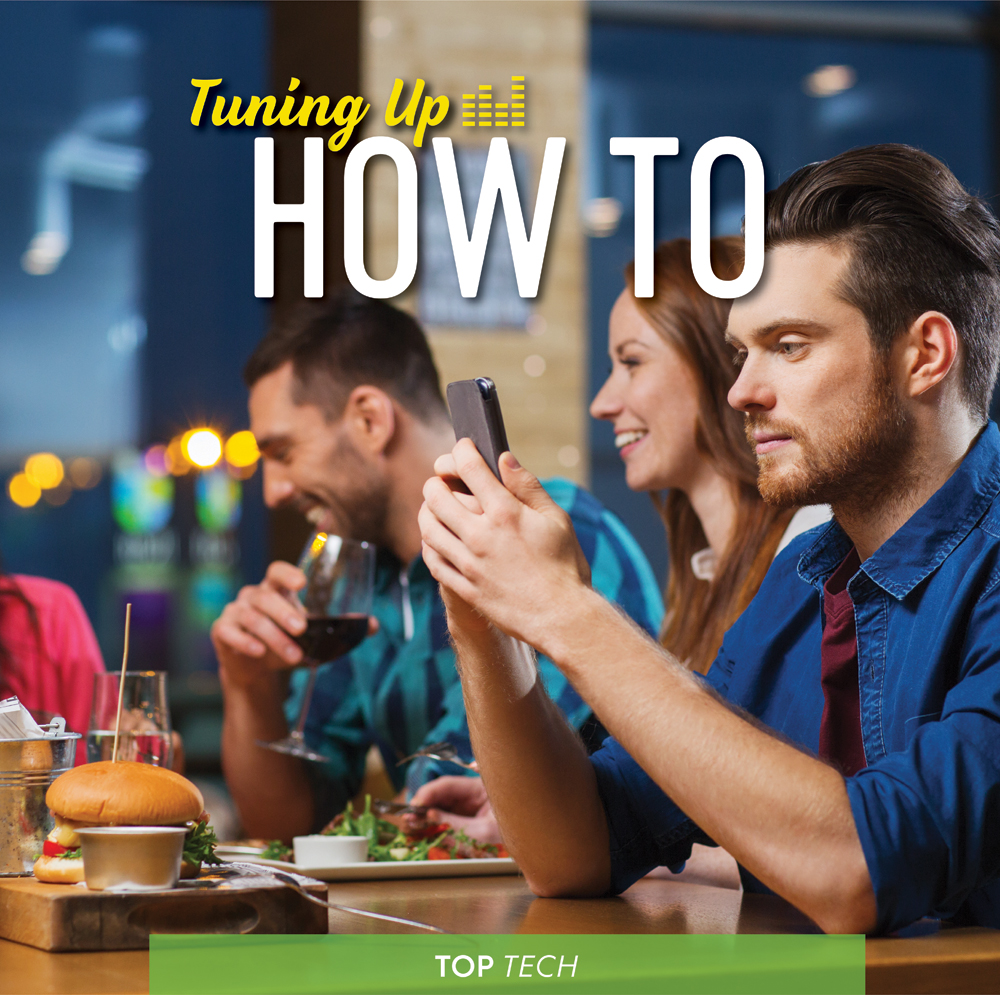 Three apps for better bar management.
By Emily Eckart
Are you using technology to your best advantage? Improve management, operations, and return on investment with apps designed for the hospitality industry.
Manage Guests with SevenRooms
SevenRooms is a comprehensive reservation, seating, and guest management platform. Backed by a powerful data collection system, it will transform your guest management.

Joel Montaniel, CEO and Co-Founder of SevenRooms, wanted to create a system that would improve hospitality. Montaniel says, "We believe that hospitality operators want to provide hospitality. And we believe consumers want to receive a personalized experience. The bridge to connect those two things is really about guest data."
Before SevenRooms, there was no way for hospitality operators to store data in a single place. Guest information was recorded with pen and paper, spreadsheets, or sometimes simply remembered by experienced staff. This poses a problem, Montaniel says, when a new hire doesn't know your VIPs or when a long-time staff member leaves.
SevenRooms creates a profile of every guest who visits your establishment, including their name, picture, when they visited, how much they've spent, and what they've ordered.
Guests can make reservations using a SevenRooms reservation widget on the bar, restaurant, or nightclub's website. To book a reservation, the guest can log in with a social media account, like Facebook. SevenRooms then pulls publicly available information like the guest's picture into its profile. SevenRooms can also take credit card information, providing pre-revenue and reducing no-shows.
For guests who walk in, hosts can search the SevenRooms database to see if the guest has visited before and enter any new information.
SevenRooms directly improves the guest experience. For example, Montaniel says, imagine a guest has been to your nightclub 25 times, but your new doorperson doesn't know that. They can't provide the experience your guest is accustomed to, which puts the relationship at risk. With SevenRooms, a new employee can look the guest up and learn that she is a regular. "Even if it's someone's first day on the job, or their tenth year on the job, they can provide consistent service for that guest," says Montaniel, which increases guest satisfaction and retention.
SevenRooms gives you the power to offer personalized touches, like asking guests if they'd like their favorite cocktail. You can also add notes to guest profiles, such as allergies or dislikes. And for chains with multiple locations, SevenRooms allows you to view both a unified profile for one customer and reservation information for your particular location.
SevenRooms' open API connects to systems like the point of sale, breaking down former data silos. Its in-app reservation management system lets you handle requests from the booking widget. The system auto-matches new requests with existing guest profiles. It also gives managers the ability to track messages sent to the guest, monitoring response time and brand messaging.
The app naturally builds your marketing database, providing the ability to search and filter guests—for instance, pulling up a list of everyone with an upcoming birthday. You can then export their email addresses and send them a promotion or event invitation.
You can log into SevenRooms on your desktop using a web portal or use it as a mobile iPhone or iPad app. The mobile app is ideal for staff working the restaurant or bar floor. It provides real-time alerts for events such as when a VIP checks in. The mobile app does not require consistent WiFi. It downloads the reservation list for the night, and if the WiFi goes down, the SevenRoom system can still run and save changes locally. When the WiFi comes back on, SevenRooms syncs across all devices.
When starting up with SevenRooms, the customer success team will assist
you with uploading any existing customer data you may have. "We want you to have a running start when you use SevenRooms," says Montaniel. Pricing is based on a monthly or annual subscription and varies based on the size of your establishment.
Find New Talent with JobPose
Tired of sifting through resumes? JobPose makes the hiring process quicker and more efficient. Best of all, you can do everything right from your phone.
JobPose was launched in 2016, when a group of club and hotel owners got frustrated by the open call process. It was time-consuming to review resumes one by one, and resumes didn't always capture important candidate qualities. JobPose solves this problem.
"Bar owners are a busy group, and we help them save time," says Greg D'Angelo, CEO of JobPose. "We give them the ability to post jobs, search, and review applicants from their computer or mobile device. Our digital profiles allow for photos, videos, and personal write-ups, so employers can get more of a feel for the candidate's personality, which is important in the service industry."
At JobPose.com, job seekers fill out a digital profile with work experience, education, and other basic information. Once their profile
is complete, the app shows them jobs that best match their skills and background. D'Angelo explains, "The more candidates fill in, the better the matches will be, and the more likely you are to be selected by an employer."
JobPose is unique in that it allows job seekers to upload photos to their profile, along with links to social sites or videos. "It gives the candidate an ability to show off who they are personally, not just their work history," says D'Angelo.
This makes JobPose perfect for the hospitality industry, where culture fit and personality are important. D'Angelo explains, "Our system provides for custom interview questions when candidates apply. So besides the freedom to screen candidates any time or place, you get more information than traditional sources. This allows you to skip the first interview and move the hiring process along faster."
Furthermore, D'Angelo says, "JobPose gives employers their own profiles to showcase their establishment. This lets potential candidates learn more about a business before applying to jobs. Having transparency during the hiring process and choosing the correct employee with the right culture fit helps with retention. We also offer an internal mobility product for our larger clients."
JobPose is different from websites like LinkedIn because of its tailored focus on the hospitality and retail industries. D'Angelo says, "Linkedin is a great tool for corporate jobs but is lacking when it comes to the hospitality industry. Many people in the service industry do not have [LinkedIn] profiles, such as bartenders and servers."
Business owners can sign up for the app at JobPose.com. The service starts at $49.99 per month (rates vary based on number of employees and locations). The app is compatible with any Android or iOS device.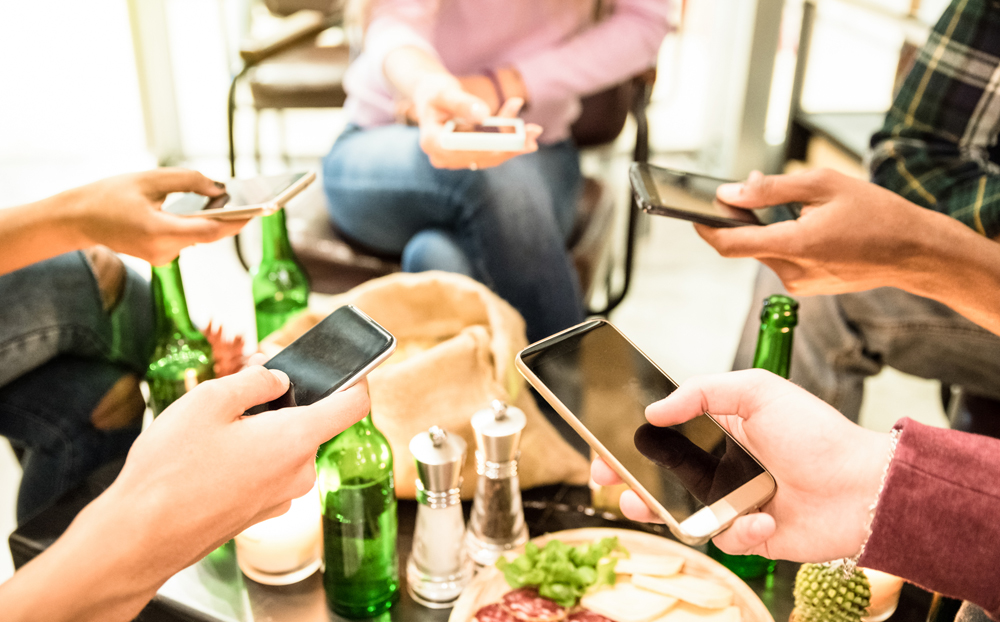 ---
Create Ticketed Events with Wheedle
Wheedle is a mobile event management app that allows you to create ticketed events. John Weston, CEO of Wheedle, says, "We came from the bar and restaurant world with a focus on event marketing. The problem we faced was, whether it was wine tastings or whiskey pairings, there was no easy way to get customers to commit without selling tickets."
But selling tickets using desktop software was a challenge for busy bar staff.
Wheedle makes ticket sales easy and mobile-friendly. "We created a mobile-first app that lets people create and manage events while quickly allowing the hosts to share with friends, post to social media, advertise to their followers, embed in newsletters, and even their websites," says Weston. "A bar owner can use Wheedle in multiple ways. Say they are having a wine pairing or a New Year's Eve party and need people to commit $35 to attend. Instead of trying to take credit cards over the phone—which is a huge security risk and also limits the time when people can reserve their spot—the bar manager can create an event with Wheedle from the app in minutes and send out a custom URL link with all the details to everyone on their mailing list, social media channels, texts, website."
Guests simply click the link shared by the event organizer. They can RSVP, buy tickets, and enter
credit card information securely, receiving an emailed receipt once the transaction is complete. Wheedle also allows guests to browse events. The ease of the guest interface helps bars sell more RSVPs or tickets, increasing exposure and revenue.
Once a guest signs up, Weston says, "The bar manager can easily track the guest list and monitor sales, which allows them to staff accordingly. They can even check people in or sell tickets at the door with our built-in QR scanner and in-app box office—no merchant processer needed."
Why sell tickets to your events? Weston explains that ticketed events drive demand because they create a sense of scarcity for admittance. "[It] lets bar owners capture revenue upfront to mitigate risk, minimizes no-shows, and allows owners to staff appropriately and collect valuable marketing info such as names and email addresses to retarget for future events."
Weston has seen numerous examples of events for which bars used Wheedle: parties, fundraisers, wine tastings, whiskey pairings, bar crawls, and many more.
The app is social media friendly too. "The event URL that's created is optimized for social media, so it looks beautiful when sharing to their followers and includes multiple pictures, an event description, and info about [your] business," says Weston.
Designed with mobile use in mind, Wheedle has versions for Android and iOS. A desktop version is also available. Best of all, it costs bar owners nothing to use as the app's business model instead charges low transaction and processing fees to event guests.
---
Interested in more content like this? Click here for a free subscription to our monthly magazine.