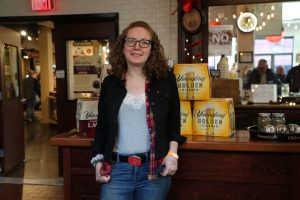 D.G. Yuengling & Son, Inc., America's Oldest Brewery®, announced the recipients of the first-ever Yuengling Women in Brewing Scholarship . Pennsylvania residents Irena Wise and Avery Hookey were chosen to receive up to $12,500 in scholarship funds to further their brewing education. The Yuengling Women in Brewing Scholarship was created in partnership with the Pink Boots Society, a nonprofit focused on encouraging and inspiring women beer professionals through education, to assist female brewers in advancing their careers.
"As Yuengling's 6th generation, my sisters and I are honored to invest in this year's scholarship recipients and the future of craft beer. This scholarship is a reflection of our appreciation for the five generations worth of education we have received and our admiration for the brewing industry," said Jennifer Yuengling, Vice President of Operations and 6th generation family member, D.G. Yuengling & Son, Inc. "We are excited to support the passions of fellow women brewers and will continue our support in their career advancement."
This year's recipients were chosen based on demonstrated leadership, work experience and career goals. Irena Wise and Avery Hookey will enroll in brewing courses at Cornell University and University of the Sciences in Philadelphia, respectively. The courses will help the students develop their technical knowledge and leadership skills to have a successful career in the beer industry.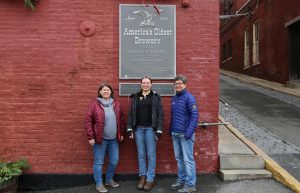 "At the Pink Boots Society, we aim to inspire and encourage women beer professionals to advance their careers through education. Our scholarship program has become successful due to the generosity of our industry and community partners," said Laura Ulrich, Pink Books Society President. "The Yuengling in Brewing Scholarship is no exception and has received an overwhelmingly positive response! Yuengling's contribution will be a tremendous help in creating professional opportunities for female brewers."
Earlier this year, Yuengling donated $50,000 to the Pink Boots Society to launch the Yuengling Women in Brewing Scholarship. The next application period for the Yuengling Women in Brewing Scholarship will open on March 5, 2020.