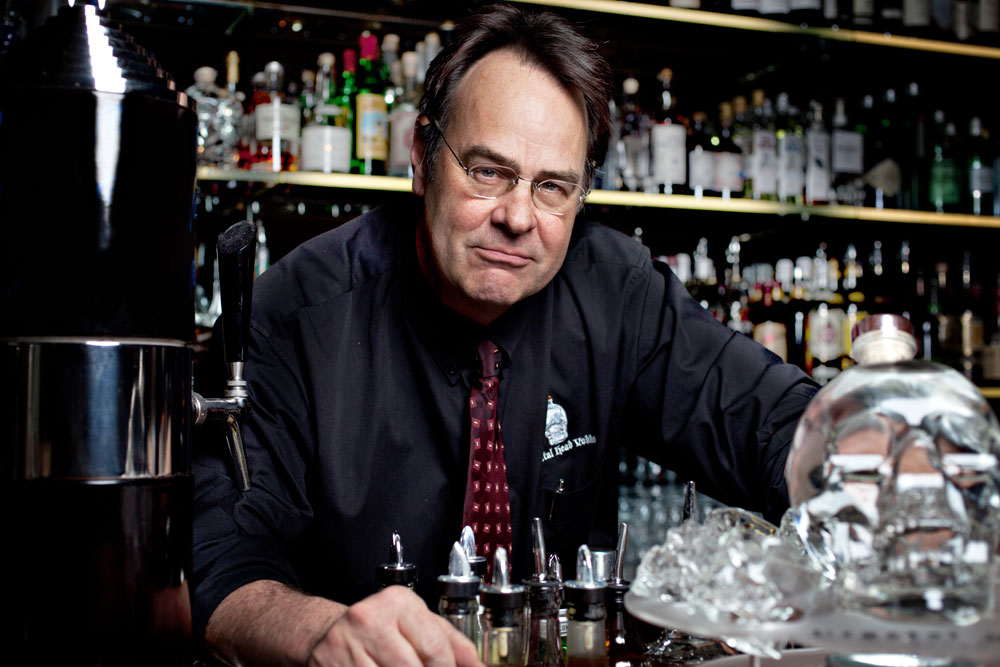 We recently chatted with Crystal Head Vodka Founder Dan Aykroyd about vodka and life in quarantine. See below for our full interview with the actor and vodka aficionado.
Bar Business Magazine (BBM): What led you to create Crystal Head Vodka?
Dan Aykroyd (DA): Before creating Crystal Head, every single vodka I had tried tasted off. They all had this fake, overly viscous, artificially sweetened taste and smelled like Chanel No. 5. I know now that this was due to the use of glycerol, which produces an oily finish, limonene, and sugar, used to sweeten and mask impurities.
With Crystal Head Vodka, we set out to create a pure and clean liquid—we cleaned up a large portion of the premium vodka market by eliminating those additives and relying on the purity of our manufacturer to create an award-winning vodka.
BBM: What makes it different from other vodkas?
DA: Aside from the beautiful skull bottle created by renowned artist John Alexander, Crystal Head Vodka is free of additives. Nothing is added to enhance or mask the taste.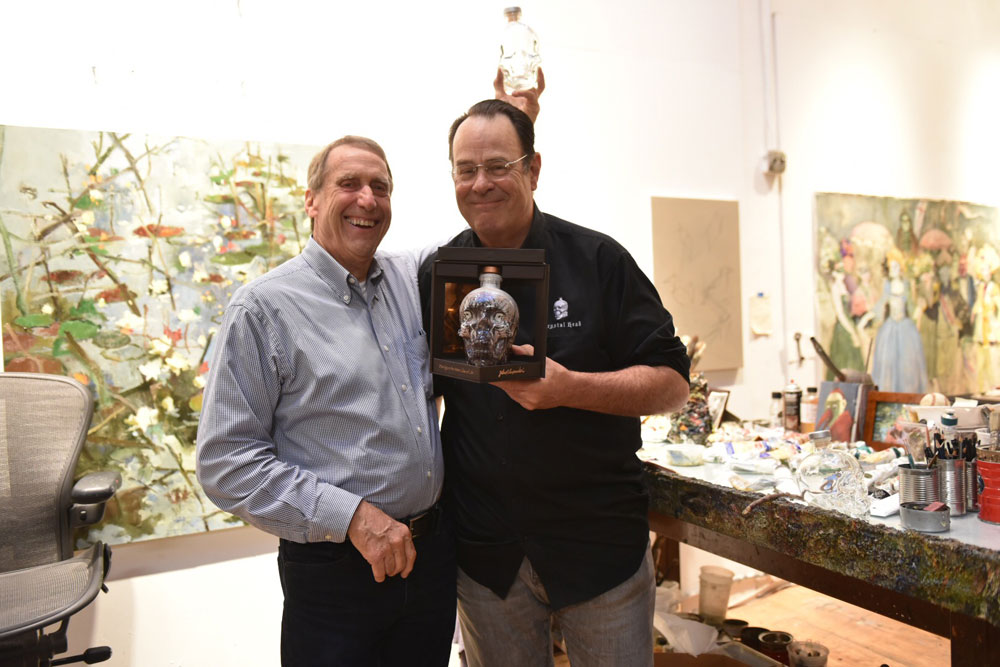 Crystal Head is a pure, clean vodka crafted using the highest quality 'peaches and cream' sweet corn and blended with pristine water from St. John's, Newfoundland. It's four times distilled before being filtered seven times—three of which are filtered through over 10,000 Herkimer diamonds.
The taste is silky smooth with a hint of sweetness and vanilla.
BBM: What have you been doing to keep yourself busy during quarantine?
DA: During the 1820s, my family settled a barren slab of limestone just below the Canadian Shield. When the virus hitched its free jet ride to our continent, I was at home tending to the needs of my 98-year-old vodka consuming and red wine drinking father, Big Pete.
Been here ever since in the old original haunted farmhouse (see A History of Ghosts by P.
H. Aykroyd, Rodale Press).
When compelled to leave the property for groceries or gas on my Harley, I wear a mask and ribbed proctologist's gloves. They fit tight and the finger grip is good.
BBM: Do you have any words of encouragement or advice for those in the bar industry during this difficult time?
DA: There will be a night coming soon at some venerable neighborhood roadhouse in Northern Pennsylvania along the Delaware River where arriving patrons will be greeted by the scent of tall pines, the rumble of motorcycles, the sound of rushing rapids below the tavern's patio, packed with people enjoying the beverages, the food, the music, but mostly the company and laughter. Human beings need to be with each other, and the local bar will be the gateway to resuming social conviviality worldwide. Hopefully, we'll all be a little more graceful to each other.
BBM: What's your favorite Crystal Head Vodka cocktail recipe?
DA: I love a martini, so the team created a recipe for me called Dan's '54 Bar Car.
DAN'S '54 BAR CAR
Ingredients:
2 oz. Crystal Head Vodka
splash of dry vermouth
splash of olive brine
2 olives
1 pearl onion
Directions:
Add a splash of dry vermouth into a martini glass. Swirl around to coat the bowl and dump
any excess. Add Crystal Head and olive brine into a shaker with ice. Shake well and strain into the coated martini glass. This method creates a subtle and delicate dirty martini. Garnish with a skewer of two olives and one pearl onion.