The Ohio legislature today passed HB 674, a measure allowing the Ohio Division of Liquor Control (ODLC) to promulgate rules to allow home delivery of distilled spirits in original containers. The bill now goes to the governor for his signature.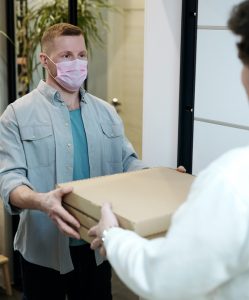 "The ease of home delivery – especially during a pandemic – provides added convenience for Ohio consumers and additional revenue for the state," said David Wojnar, Distilled Spirits Council of the United States Vice President of State Government Relations. "We urge Governor DeWine to sign this measure so the Ohio Division of Liquor Control can move forward in making home delivery available to consumers."
Home delivery is accompanied by the same safety protocols that all beverage alcohol purchases require by law including age verification to ensure underage persons do not illegally access alcohol and prohibitions on serving intoxicated patrons. The spirits industry is dedicated to responsible alcohol service and consumption and stands ready to assist Ohio in maintaining public safety while modernizing practices with home delivery.
The Distilled Spirits Council of the United States is the leading voice and advocate for distilled spirits in the U.S., advocating on legislative, regulatory and public affairs issues impacting the distilled spirits sector at the local, state, federal and international levels. DISCUS members are committed to responsibility and encourage adults who drink to do so in moderation.