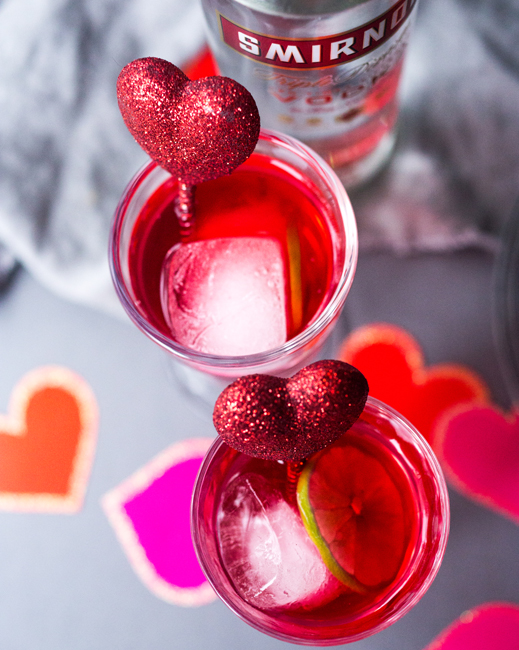 Hibiscus Crush – Courtesy of Sylvia Fountaine of Feasting at Home.
Ingredients:
16 ounces Smirnoff No. 21 Vodka (2 cups)
1/2 cup dried hibiscus flowers
1 cups water
1/2 cup sugar
1 ounce triple sec
32 ounces lemon lime soda
1 lemon- sliced
1 lime-sliced
1 orange- sliced
4 cups crushed ice
Directions:
Place hibiscus, water, and sugar in a small pot to simmer over the stove for five minutes. Once sugar is dissolved, set aside to cool. Strain. Place vodka, triple sec, soda, and sliced citrus in a punch bowl or beverage container. Add hibiscus infusion. Stir. Right before quests arrive add four cups crushed ice.