Full-service marketing and consulting firm, BACK BAR USA, has announced a groundbreaking nationwide partnership with Kimpton Hotels & Restaurants, a leading luxury boutique hotel and restaurant brand.
The announcement designates a new chapter of growth for both companies, as Alex Taylor, Senior Vice President of Restaurants and Bars at Kimpton Hotels & Restaurants, has focused on expanding its core beverage business.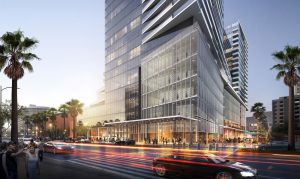 Through the partnership, BACK BAR USA will expand and evolve Kimpton's promotions and collaborations with some of the world's top beverage and spirits brands. "We are confident that we can help support Kimpton's core beverage growth, throughout the United States," says Tim Haughinberry, founder of BACK BAR USA. "We will work closely with Kimpton's uniquely concepted restaurants and bars to customize collaborations with each property and local demographic."
BACK BAR USA brings more than 25 years of experience in the beer, wine and spirits industries to the partnership.