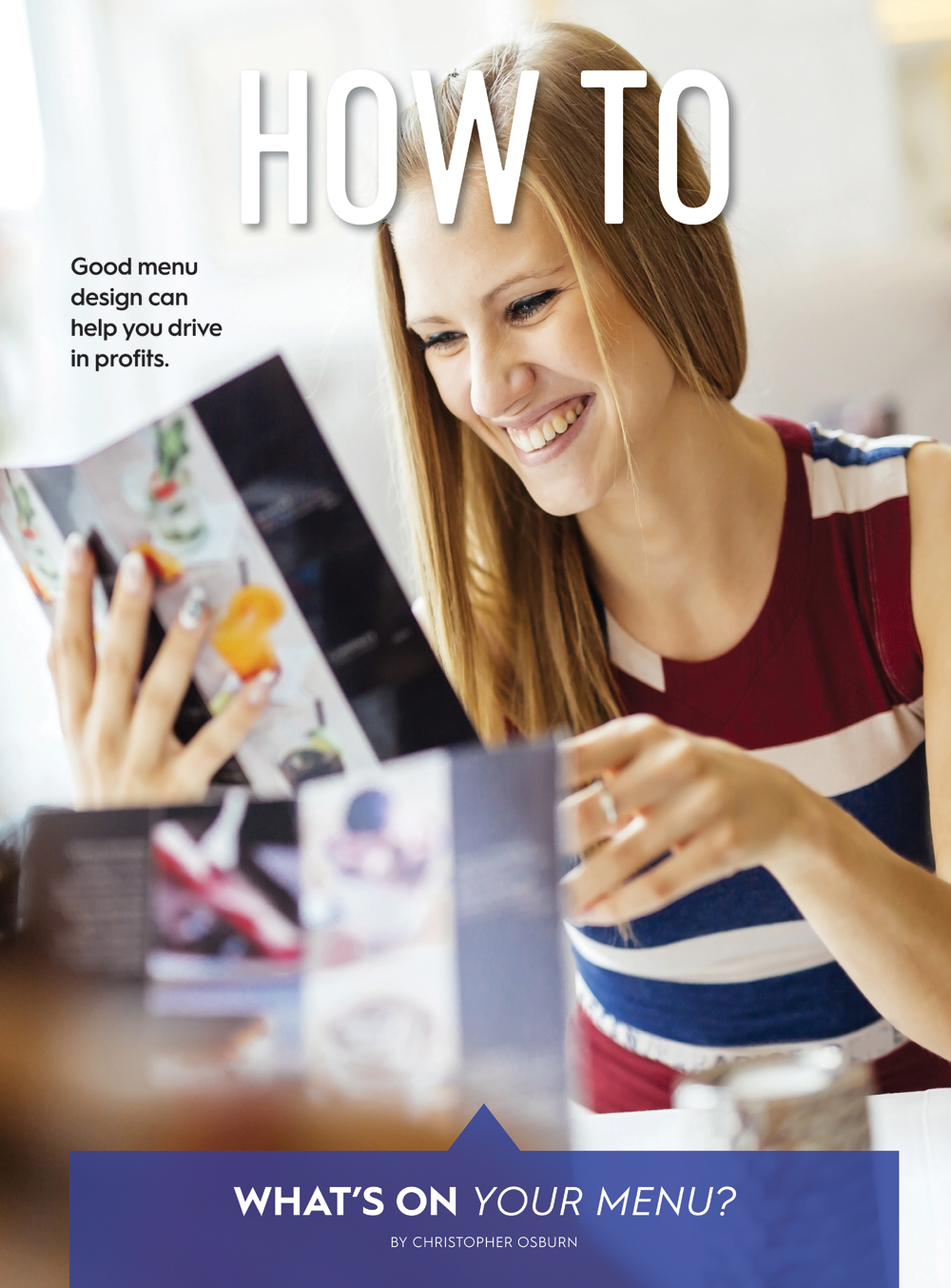 Any guests that walk into your establishment and sidle their way up
to your bar will probably immediately be handed a cocktail menu. How else are they going to know what spirits and cocktails you offer? If they're like most, they won't really pay too much attention to this piece of laminated paper. To many customers, menus are something of an afterthought.
They might notice the pun-filled cocktail names and the inventive, delicious sounding recipes. But, they probably won't see the craftmanship and dedication that goes into creating that specific menu. That is, unless your bar or pub decides to spend a little more money to ensure that they do. There's a big difference between a water-logged, thin piece of paper sitting in the middle of a spilled drink on a bar and a glossy, bright, high-quality cocktail menu.
That being said, there are many different menu options available that are designed to fit every style of bar from the hole in the wall to the trendy, secret password speakeasy. The main point to remember when deciding what kind of menu is right for you is, who are you and what type of clientele are you hoping to serve at your establishment?
If you own a dive bar that happens
to have a cocktail menu, nobody
would expect it to be glossy and full
of cocktail images or thoughtful explanations and recipes. But, if you really want to engage your customers and keep them coming back, you have to step it up in the menu department.
Most importantly, you are attempting to match your menu design to the vibe you're trying to convey. Menus should reflect your space and its atmosphere. The factors that matter most are colors, menu size, and how you plan to present your menu.
Lucky for you, there are many
different companies that cater to bars and restaurants in need of high-quality cocktail menus. They all do something different—from book covers to laminated menus to waterproof, tear-resistant menus—and each and every one of these companies has you covered (get it?).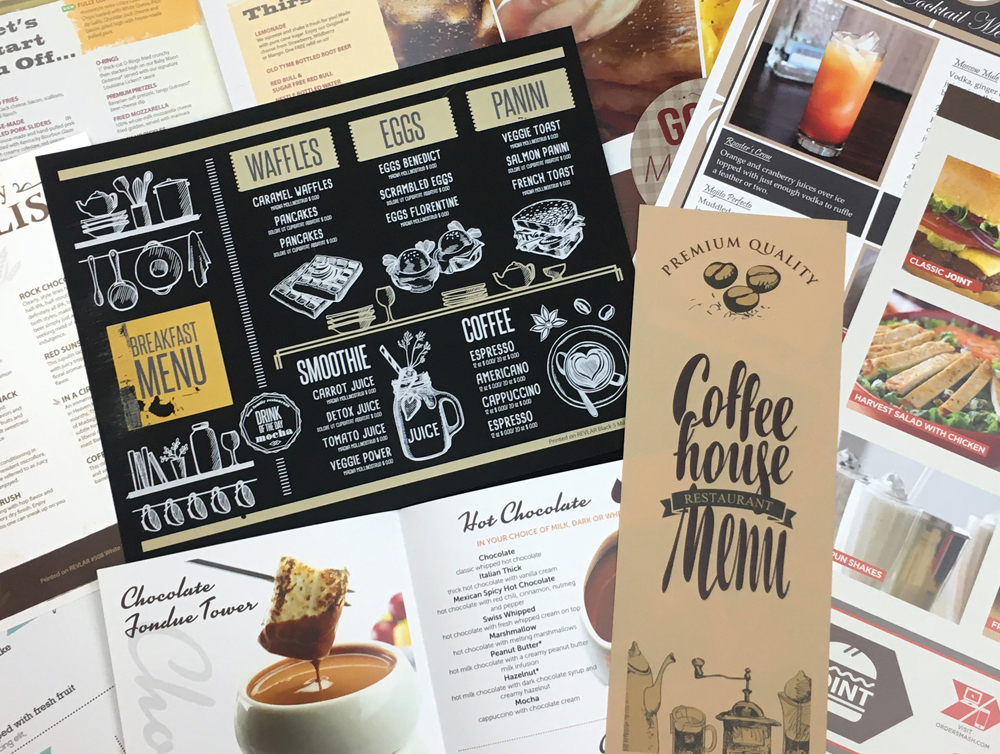 All Book Covers
It might not seem like a big deal, but menu covers are extremely important
in the bar world. Think about it in terms of books and it's obvious.
There are many reasons why bookmakers put covers on books and don't just bind together a bunch of pieces of paper. For one, the book wouldn't fare very well without protection. The paper would get bent and warped from reading, and the pages might stick together if you mistakenly placed it into a puddle of water. On top of that, a cover is used
to market a book and attract attention. All of these reasons also work when it comes to cocktail menus.
One company that specializes in
book covers as well as menu covers is Arizona's All Book Covers. They produce menu covers in a variety of types, including custom menu covers, corner pocket menu covers, multi-panel covers, padded menus, classic menu covers, as well as table tents, panel boards, and various other menu options.
The benefits of using menu covers
are obvious. For one thing, they make your menu look good. They also keep your menu clean of food and drinks
that might otherwise saturate it, which means you won't have to replace your menus as often. That's a really good thing in a business where a great deal
of money is spent to replace alcohol and ingredients on a daily basis.
MenuWorks
MenuWorks specializes in laminated, waterproof menus. "Our menus are available in coil, flat, bifold, and trifold solutions," says Amanda Marcengill, Inside Sales Manager. "In addition to laminated menus, we also offer café covers, royal covers, to-go menus, kids placemats, and table tents."
Since MenuWorks is also the manufacturer, they are able to offer a wide variety of shapes and sizes. They also invest time to work with their clients to create special shapes in order to promote specific brands.
Menus are your establishment's largest advertising opportunity, and they are viewed by 100% of your clientele. So good design is a critical component. "It's an opportunity to realize your brand," says Marcengill. "Good design should be clean, easy to interpret, and appealing to the eye, all while helping drive your clientele to high-profit menu items."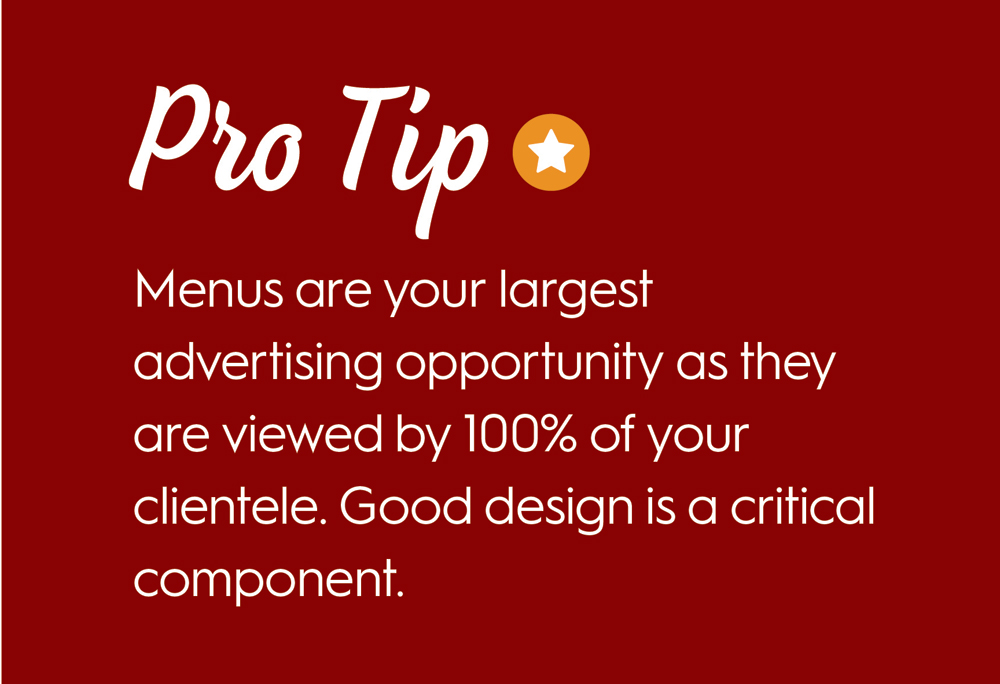 The process of working with MenuWorks is designed to be easy. "To get started, we would need the bar/restaurant logo, menu content, and 
any photography that would need to be included," says Marcengill, who notes
they also offer a large online photography resource for clients who are unable to supply their own photography or logos. "Once we receive the content, our team will schedule a call to better understand your brand and the overall look and
feel that you want in your menu."
You may feel like you can handle the design yourself and don't need to work with a company on creating your bar's menus. But teaming up with a company like MenuWorks means you have an award-winning team at your fingertips. "Our team members are experts in menu design and optimization," says Marcengill, who explains that once they understand what their clients are trying to accomplish with the overall design of their menu, they will make recommendations to take their menu to the next level. "We focus heavily on proper menu optimization to ensure a connection with your patrons while helping increase your bar/restaurant sales. Our clients see an average increase in sales of 8-10% when our team designs their menus."
Above all else, Marcengill says
that the MenuWorks team is there to help make your menu the best it can
be. They also strive to make the whole process as painless as possible. "We are passionate about creating better menus and helping bars/restaurants present a menu that they can be proud of while increasing their sales."
On top of customer service,
they also offer Microban Antimicrobial Technology on their menus. "We are
the only menu provider in the world to offer this technology," says Marcengill.
Relyco
Relyco makes Revlar waterproof menus. This means, on top of being safe from untimely bar room spills, they are durable, waterproof, chemical-resistant, completely washable, and in the case of an unruly patron, tear-proof.
It might seem like all of that is not possible when working with a menu, but the secret is these menus aren't made of paper. "The 'paper' is a synthetic material that is made of plastic, yet it has the appearance, smoothness, and printability of standard paper," says Steph Oeser, Marketing Manager at Relyco.  "As a result of this unique material, these menus can withstand spills, stains, and frequent handling.
"It solves many problems, like reducing waste and cost, while also providing a more professional look
than traditional paper menus."
The company works alongside many different kinds of bars and restaurants and are used to seeing (and dealing with) a wide range of needs. "We don't necessarily have a specific one-size-fits-all model that we'd recommend based on the type of bar," says Oeser. "We like talking to folks to get a sense of their individual pain-points and goals."
From there, they can make recommendations to address those concerns while aligning with your bar's aesthetic and design preferences. "We are able to offer a lot of choices when it comes to paper color, folding, thickness, size, and a soft versus rigid material," says Oeser, who confirms that talking through those choices with clients is part of their recommendation process.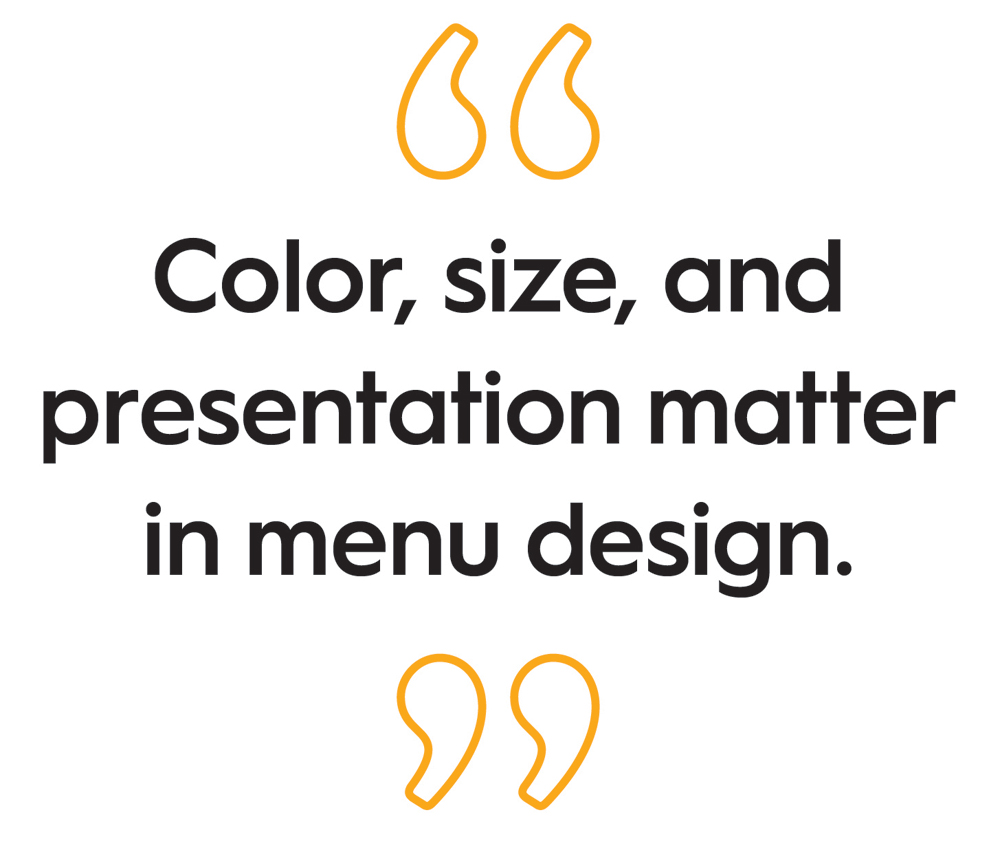 One unique aspect of this business is that you can even print your own menus. "The key is that you use a dry toner laser printer," says Oeser, who explains that Revlar then prints just like standard paper. "You can even print double-sided. The one pro-tip we would recommend: fan the sheets just prior to placing them in the tray. This reduces static electricity."
If you'd rather skip the DIY method and outsource the printing, Relyco
can handle that too. "You can use our Relyco MenuPrint service, and we can print for you," says Oeser.
No matter whether you decide to print the menus yourself or
outsource the process, Relyco will
save you time and money. "You won't be constantly throwing away menus and re-printing them," says Oeser, who notes that you also won't need menu covers or protectors. "Additionally,
if you are currently laminating, waterproof menus eliminate that
hassle and expense altogether."
---
Want to stay up to date between issues? Click here to subscribe to our newsletter.