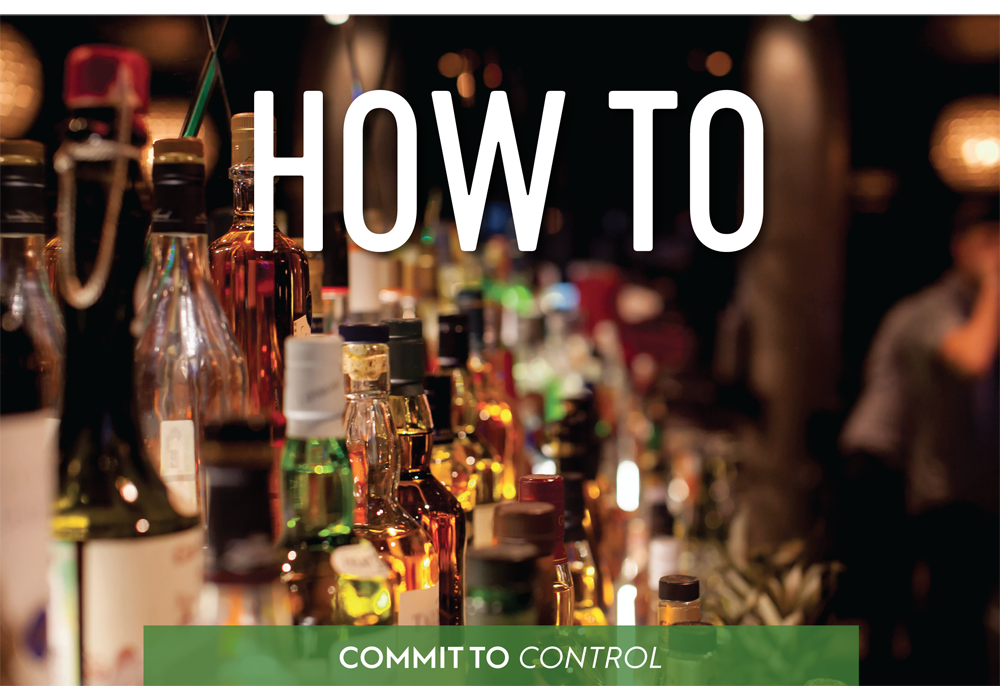 Inventory management can have a profound impact on profits.
By Ashley Bray
If you're still doing your inventory management manually—or worse, not at all—2019 should be the year you make the resolution to change things. Need a reason to commit? There are a few.
A Commitment to Control
For one, better controlling your liquor inventory leads to increased profits. "Currently, the industry averages about 20-25% shrinkage, so there is a lot of room to move the needle," says Brian Edwards, CEO of WeighUp, a new liquor-tracking system that is the brainchild of point-of-sale systems leader Everything But The Food.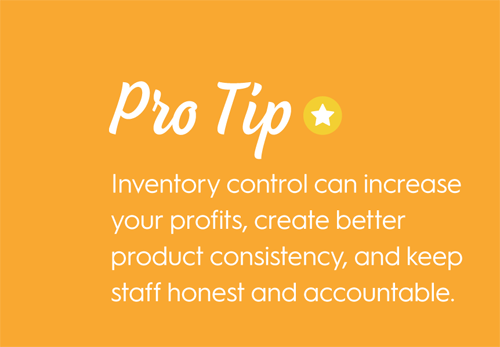 Inventory control has such a profound impact on profits because it gives owners better insight into issues like waste or theft. "Proper inventory methods deeply impact Prime Costs [the combined cost of your food and labor expenses] by identifying sources of waste, over-portioning, or theft," explains Alex Kohan, COO of Sculpture Hospitality, a pioneer in the hospitality inventory business featuring brands Bevinco and BevChek. "Implementing a perpetual inventory program allows for intelligent par assignment to eliminate 'dying' stock and free up cash flow."
Inventory management can also help to keep employees honest. "It's really about accountability," says Kohan. "With so many moving parts involved with operating bars and restaurants, management relies on accountability. Daily tasks are verified with checklists, consistency is maintained with recipes, and money owed is tracked by cash-out reports. Taking proper inventory goes beyond placing your orders—it's holding staff accountable for the product they use."
In addition, better accountability leads to greater consistency with the use of your product. "You don't have bartenders overpouring as much whenever they think they're going to get bigger tips," says Edwards. "Also, you don't have bartenders shorting customer A so they can overpour on customer B."
Kohan says it's important that a bar keeps up with whatever inventory management program they establish so that the sense of accountability becomes a part of the bar's culture. "Inventory isn't only about numbers—it is a cultural shift," he says. "When you hold staff accountable with higher frequency, you elevate standards and define a culture of fiscal responsibility."
Even with a greater culture of accountability, Edwards cautions that it's important to stay vigilant. "It's one thing to have your bartender help with doing the inventory, but it's another to have them in charge of it or doing it themselves," he says. "It's good to have multiple eyes on any inventory process. Outsourcing too much of it to the bartender or bar manager leaves potential room for embezzlement, stealing, and so on."
Do Your Research
Once your bar decides to commit to an inventory management program, it's important to do your research on what program will work best for your particular establishment. "You will get out of inventory what you put into it," says Kohan. "With each bar operating uniquely, inventory management is not a 'one size fits all' solution. Seek out experience, integrations, and transparency to save you the most time and money."
And don't get discouraged if past methods haven't worked well; it may just be that your bar hasn't found the right method. "If you don't have the right tools in place, you can spend too much time on it and lose focus in other areas. That's one reason why some people are more hands-off than they should be because they look at handling inventory as very arduous and time consuming. And it can be if you don't have the right tools or you're not doing it the right way," says Edwards. "Find a happy medium and what works for your available time and your business."
Also, make sure the data you're basing your reports and inventory management on is correct. "Part of it comes down to the integrity of the data that you get from your point-of-sale system and what those reports look like. For example, depending on how your POS reports look, if you are upcharging for Patrón in a margarita, then you may just have a 50-cent premium button in your POS system. That's at least going to charge the customer more than the regular margarita by adding that 50-cent add-on, but is that necessarily the right dollar amount to be charging?" asks Edwards. "Also, on the inventory reports that you get from your POS system, that's not going to have the correct pour count for Patrón because you didn't hit the Patrón button—all you hit was the premium upgrade button for 50 cents."
Two Solutions
Luckily, there have been many solutions that have come to market over the last few years aimed at making inventory control easier and more efficient for restaurants and bars. Here are just two examples.
WeighUp is a brand-new system for tracking liquor inventory, and it comes from a team that's no stranger to bar and restaurants. "I've owned and operated a point-of-sale dealership for bars and restaurants since 2011," says Edwards. "And I've been working around restaurants and bars since well before then. So I've been very aware of the problem."
In fact, Edwards got the idea for the system after one of his POS clients complained of issues with stealing and inventory control. Edwards took the idea to his tech team—fast forward three years, and WeighUp will fully launch its system this summer after beta testing is complete.
WeighUp works by constantly measuring bottles of liquor. Each liquor bottle has its own sensor, similar to a coaster, that the bottle sits on. WeighUp offers different sizes to accommodate a variety of bottles. The sensors constantly weigh the bottles and send that data up to WeighUp's cloud system where it meets up with transaction data from the customer's POS system.
This cloud system is "where all the magic happens," according to Edwards. "By capturing each liquor pour in real-time and reconciling pours with the establishment's point-of-sale data, we're giving operators access to information they've never had before by telling them how accurate each drink is made," he says.
Users can access the resulting data and reports via a website portal or mobile app to get information on pour scores, which bartenders had better or worse scores, which bottles are running low, etc.
WeighUp is a system as a service with an upfront set-up fee and a monthly fee after that. The system can integrate with virtually any restaurant or bar POS system. Interested bar owners can join the waitlist on WeighUp's website (weighup.co) to be contacted when the system launches.
---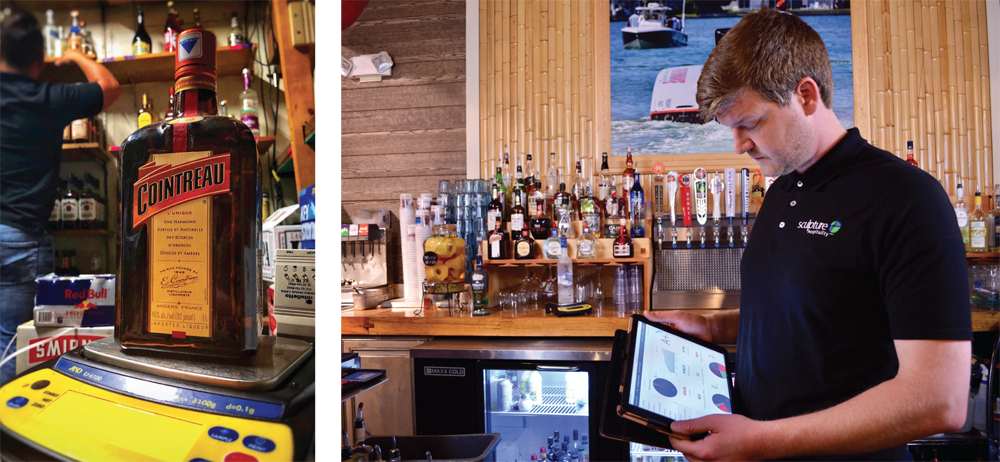 Sculpture Hospitality has over 30 years in the business and detects and resolves challenges in all phases of inventory: counting, controlling, ordering, and inventory analytics, using data to help operators make better management decisions faster.
For liquor management, Sculpture Hospitality (sculpturehospitality.com) offers Bevinco, a bar inventory
service featuring quick, on-site
audits performed by the company's professional staff to inventory stock, assist with ordering, prevent loss, and provide actionable data. Bevinco also comes in a mobile app format and allows users to scan, count, and weigh open bottles and kegs.
Sculpture Hospitality also offers BevChek, a real-time, Web-based draft beer control system that provides restaurant and bar owners with detailed data comparing sales from their POS terminals relative to real-time pours captured through BevChek's advanced flow metering technology. The resulting data is delivered in a concise format, accessible anytime from anywhere via an Internet connection.
"We are not your typical inventory control company—we have a solution
to fit every type and size of bar from our full custom-tailored, in-house solution to our mobile apps," says Kohan. "As the pioneers in our space, we put our entire focus on helping restaurant and bar operators detect and resolve opportunities in their inventory management program.
"We've seen the trends come and
go, but what hasn't changed is the necessity for inventory control. We are
a franchised organization so our experts are not just doing their job—it's their life's passion to help restaurant owners/operators increase their profits and free up their time to focus on the fun stuff—their guests and staff."
---
Interested in more content like this? Subscribe to our monthly magazine.