Ultra-Premium Tequila Debuts in New York City and Florida Markets

Backed by a Team of Veteran Spirit & Hospitality Industry Advisors and An Innovative Marketing Campaign; Encourages Patrons to Go On Hiatus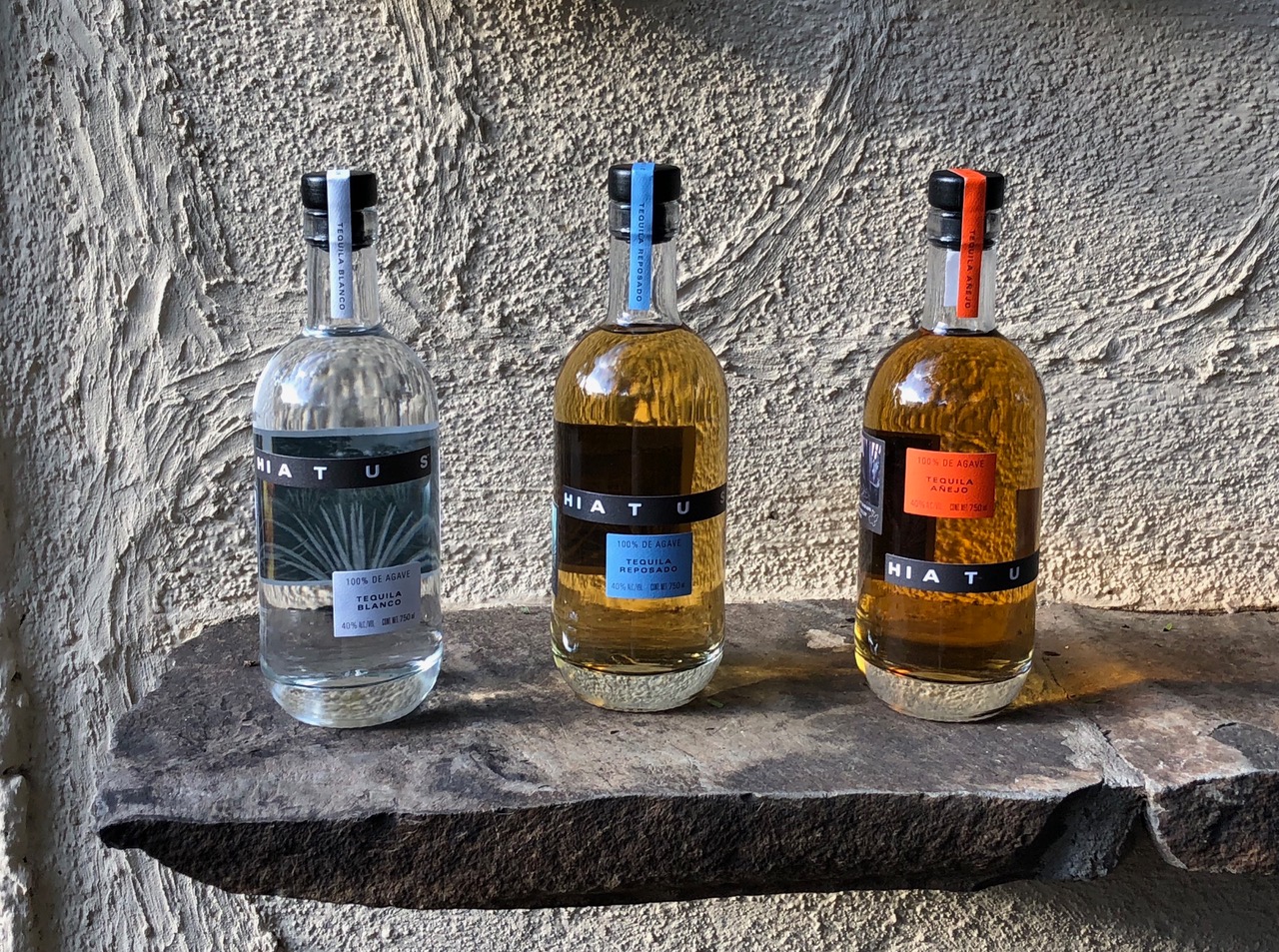 ---
[New York, NY, November 13, 2018]: Hiatus Tequila (https://www.hiatustequila.com/) is set to launch in the United States market next month, the ultra-premium tequilas are unique, while staying true to how real tequila should taste; naturally clean yet complex, ideal for sipping neat, on the rocks or shining in a cocktail. The brand, which is produced in collaboration with third generation tequila makers, La Cofradía, located just outside of the town of Tequila, will debut with a Blanco, Reposado and Añejo.
Hiatus Tequila is the result of several years of planning by a team of key experts and will be supported in the New York and Florida markets with an all-encompassing marketing campaign, aligning with the worlds of art, music, film,  photography, travel, entertainment and culinary. Hiatus has appointed MHW, Ltd., a leading spirits importing company since 1934, as their importer for the US. To start, MHW will serve as distributor in both New York and Florida, supported by Hiatus marketing and sales initiatives.
Kristopher DeSoto, founder, has experienced life beyond borders. Between his personal interests and previous career in international helicopter sales, he has been fortunate to have traveled the world, visiting more than 50 countries. Raised in Texas, DeSoto was introduced to tequila early on and has traveled throughout Mexico and spent over 7 years living there. In that time, he noticed that the most sought-after tequilas south of the border were often different from those found on U.S. shelves, the flavors and aromas more robust and expressive. He decided that such a tequila—true tequila—should be available in the United States.
Hiatus has garnered the attention of several high-profile spirit industry veterans, such as Wes Henderson, the Co-Founder of Angel's Envy. Mr. Henderson, who is an expert in premium craft spirits, and a close friend of DeSoto's, will sit on the Advisory Board. Additional Board members include; Tim Brown, former Nestlé Waters CEO, the Huse family, owners of the historic Indianapolis based steakhouse, St. Elmo, and Danny McDonald, one of New York City's best-known restaurateurs and long-term friend to many on the Hiatus team.
 "There's a lot of mystery surrounding tequila. It's made from a plant the ancient Aztecs deemed sacred and the spirit itself is centuries old. We believe that's where the mystery should end. We've created a tequila with full transparency," says Kristopher DeSoto, founder, of Hiatus Tequila. "We ensure that the spirit in the bottle is a true expression of what tequila should be. The flavors and aromas are untampered with, unadulterated. Nothing added, nothing taken away. If you love true tequila, you'll love Hiatus."
Hiatus is made from 100% blue Weber agave, which are allowed to fully mature for up to 8 years in order to ripen. At La Cofradía, which attracted DeSoto's attention largely due to their focus on traditional and sustainable practices, the roasted agave is crushed with several custom-made screw press extractors, which act like a giant corkscrew, squeezing the meat and fibers of the agave and releasing its sweet nectar. Pressing rather than pulverizing the agave allows sweeter, rounder flavors to come through in the tequila.
Hiatus has developed specialized programming and partnerships, solidifying its positioning as a brand which will educate the general public and its fans about all facets of the tequila industry. Hiatus has already and will continue to facilitate educational seminars with the The Consejo Regulador del Tequila (CRT), which educate NYC bartenders and other hospitality industry professionals about the spirit.
"We've been working closely with Kristopher and his team to bring Hiatus to the United States and are looking forward to supporting the brand's official launch – which we believe will be a successful one – in the months to come," says John Beaudette, President of MHW, Ltd.
Keeping in line with the brand's ethos of maintaining absolute transparency and education, the bottle's unique, minimalist, design is a reflection of the founder's vision to deliver a true, honest, no frills tequila. Strengthening the brand's ties to Mexico, Matt Mawson, a world-renowned photo-journalist, who has spent decades living in and working across Mexico, a close friend of DeSoto's, collaborated to capture the first images adorning the bottles, all of which pay tribute to the human involvement from  La Cofradía.
In addition to Mawson, throughout the evolution of the brand, Hiatus will collaborate with other content creators to bring the brand to life across social media. The brand website will serve as an ongoing hub for an interview series, which will profile personalities across the creative industries.
A percentage of sales from Hiatus are to be donated to The Best Friends Animal Society, where DeSoto has volunteered his time for several years. Hiatus will join Drizly and other premium online retailers. Hiatus will hit shelves in the United States in the coming weeks with an SRP of $43.99 for the Blanco, $48.99 for Reposado and $53.99 for Añejo per 750ml size, 40% alc./vol., in New York City and Sarasota, Florida.
---
About Hiatus Tequila 
If you're like us, you love tequila. We wanted to make real tequila. We are a passionate group of like-minded individuals driven by the pursuit of a more pure and elevated way of life. We set out to find a family-owned distillery in the place that gave tequila its name. In the town of Tequila, in Jalisco, Mexico, we found a family that makes award-winning tequila—traditionally, transparently, and passionately. Together, with La Cofradía, we crafted something unique, while staying true to how real tequila should taste. Hiatus Tequila is naturally clean yet complex, ideal for sipping neat, but also shines in a cocktail. Just as we were inspired to make our dream of this tequila come true, we hope you'll be inspired to take a break, seek balance, and pursue what matters most. Go on hiatus from the everyday. You deserve it. For additional information and updates, please visit HiatusTequila.com and follow on Instagram (https://www.instagram.com/hiatustequila/) and Twitter @HiatusTequila and Facebook.com/HiatusTequila