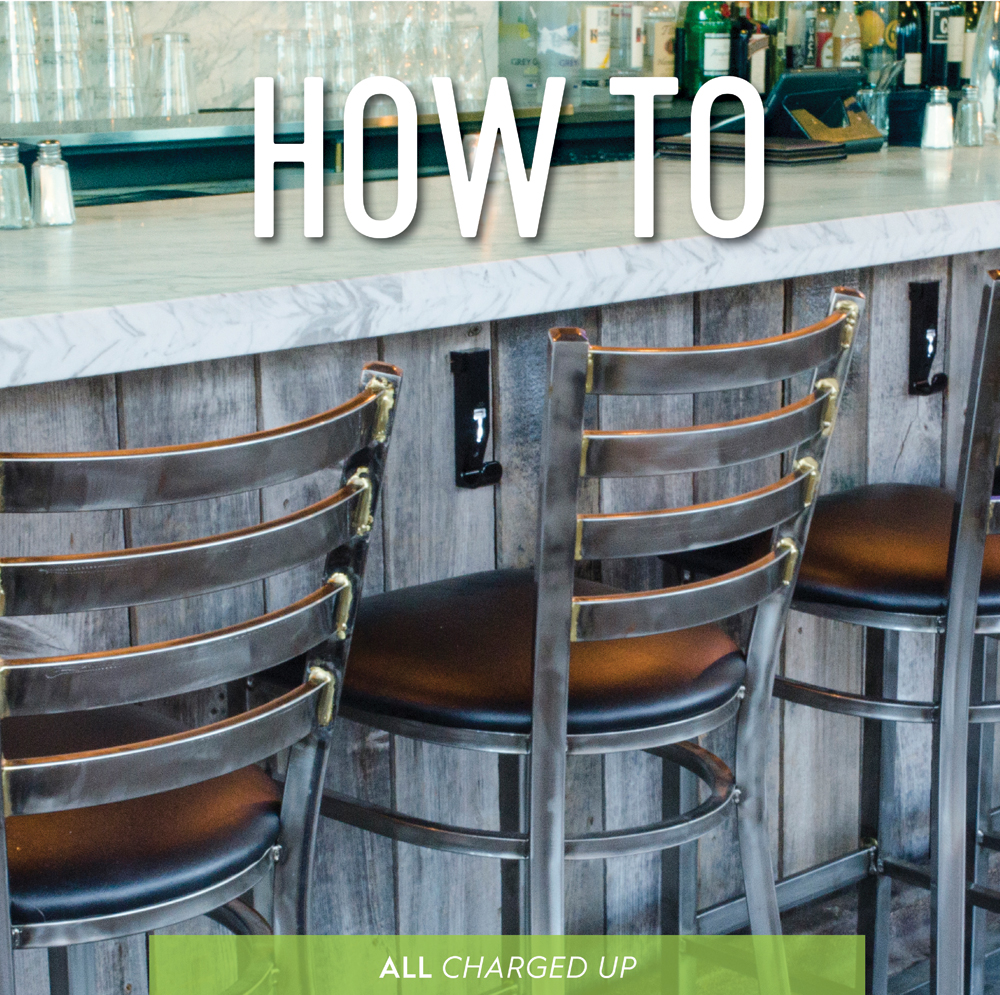 Providing phone chargers leads to customer retention and larger profits.
By Emily Eckart
For today's customers, who use their phones all day, staying charged can be difficult. And nobody wants their phone to die during a night out. "Access to a mobile phone isn't merely about communication, it's about security and peace of mind," says Robert Tuffy, Co-Founder of Chargique.
As a result, when guests are out at a bar, they often ask bartenders to charge their phones—a risky situation, as phones might get stolen or damaged. "We're now assuming the liability of thousand-dollar phones," notes David Adams, COO and Co-Founder of SafeCharge.
While it might not seem like a big deal for your bartender to handle the occasional charging request, all those distractions add up. Adams points out that time spent dealing with phones is time spent not pouring cocktails. Over the course of a year, that can add up to thousands of dollars in lost revenue.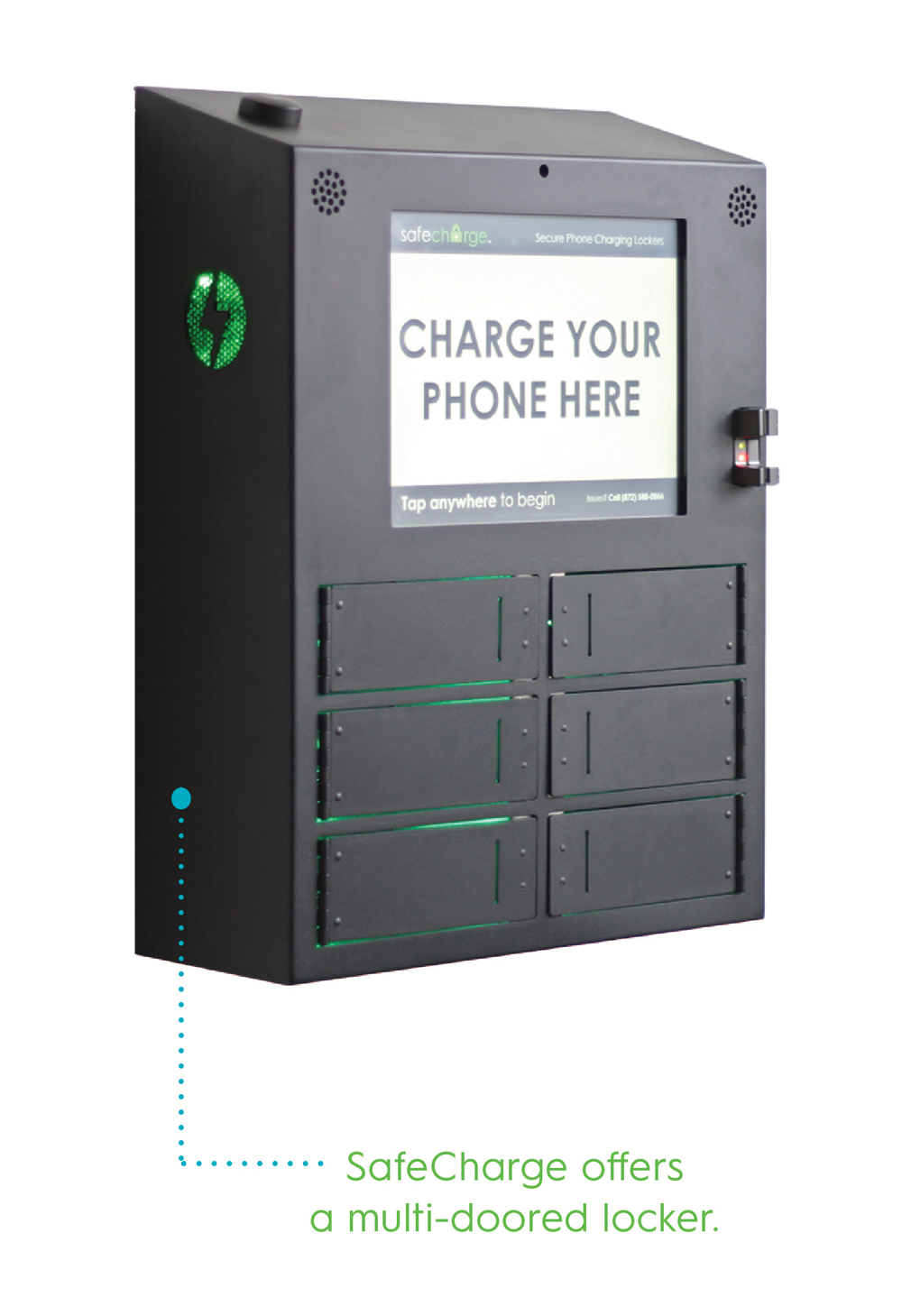 But it's easy to convert this challenge into an opportunity. Many businesses are choosing to provide customers with dedicated phone charging options. Donna Tanner, Co-Founder of Lux214 Media Group, says, "Like WiFi, charging has become an in-demand amenity. With a fully charged phone, customers are able to stay on premises longer, maximize spending, leave reviews, and post about the experience on social media. The overall customer satisfaction experience for the business is increased."
A diverse set of charging devices allow savvy bartenders to meet the demand for phone charging.
SafeCharge. This company offers a secure, multi-doored locker for phones. The unit is installed against a wall where customers have easy access. The customer enters a credit car to unlock one of the doors, plugs her phone in, and shuts the door, which locks automatically. To collect the phone, the customer simply enters the same credit card to unlock the door.
By providing charging for customers, SafeCharge encourages people to stay longer. "The advantage to the bar owner is that the average charge time is about 45 minutes," says Adams, who notes that bars are likely to sell more drinks and food during that period.
SafeCharge is distributed through a business model similar to jukeboxes. Rather than buying the machine outright, most bars partner with SafeCharge. The company provides the machine and customer service for free. The bar receives a percentage of the revenue. Adams notes that this option is most popular, although bars can also choose to buy or lease a charging machine.
SafeCharge works with bar owners to customize pricing for each location. The goal is to match the average charging fee with the average price of a beer—somewhere around the national average beer price of $4.30. Adams explains, "Some locations in downtown might be more expensive, while a college bar might be cheaper."
SafeCharge also provides a 24/7 customer service line that customers can dial directly, with no need to involve bar staff.
For example, if someone locks a credit card in with their phone, recovery is simple. "They'll borrow their buddy's phone and say, 'hey, I lost my credit card, or I accidentally locked my credit card in with my phone,'" explains Adams. SafeCharge then asks for the customer's name and the last four digits of the credit card and sends a remote command to open the door within one minute.
For the cables, Adams says, "It's all USB plug and play." Each of the six lockers has a USB port equipped with various phone adaptors. If a new model of smartphone were to come out requiring a new adaptor, or if a current cable were damaged, SafeCharge would ship out replacement cables.
Installation is fast and simple. "There's a mounting bracket supplied with the unit," says Adams. "Once the bracket's up on the wall, you just drop the unit on there and hand-tighten a couple of nuts."
The machine plugs into a standard 110-volt outlet. It requires an Internet connection, which can be supplied either through a CAT-5 Ethernet cable or password-protected WiFi.
The Internet connection allows for credit card processing and collection of analytics. SafeCharge provides the bar owner with a username and password to access an administrative dashboard on their website. In this dashboard, bar owners can see real-time data on exactly how many people used SafeCharge, at what time, and for how long.
Chargique. A different approach is provided by Chargique. This simple, sleek, and attractive charger attaches to the wall, providing a USB port for one phone and a hook for hanging a purse, hat, backpack, or other personal item. The USB charging port is illuminated, making it easy for customers to see.
Chargique simultaneously provides phone charging and reduces the tripping hazard of personal items stored on the floor.
Many bars install their Chargique devices right under the bar, a location that is convenient and intuitive for the customer. It can also go in other spots. "We are working with customers to bring the devices to high-tops, booths, and tabletops," says Tuffy. "Our 'just out the door' targeted user groups include restaurants and bars, five-star hotels, salons, and casinos."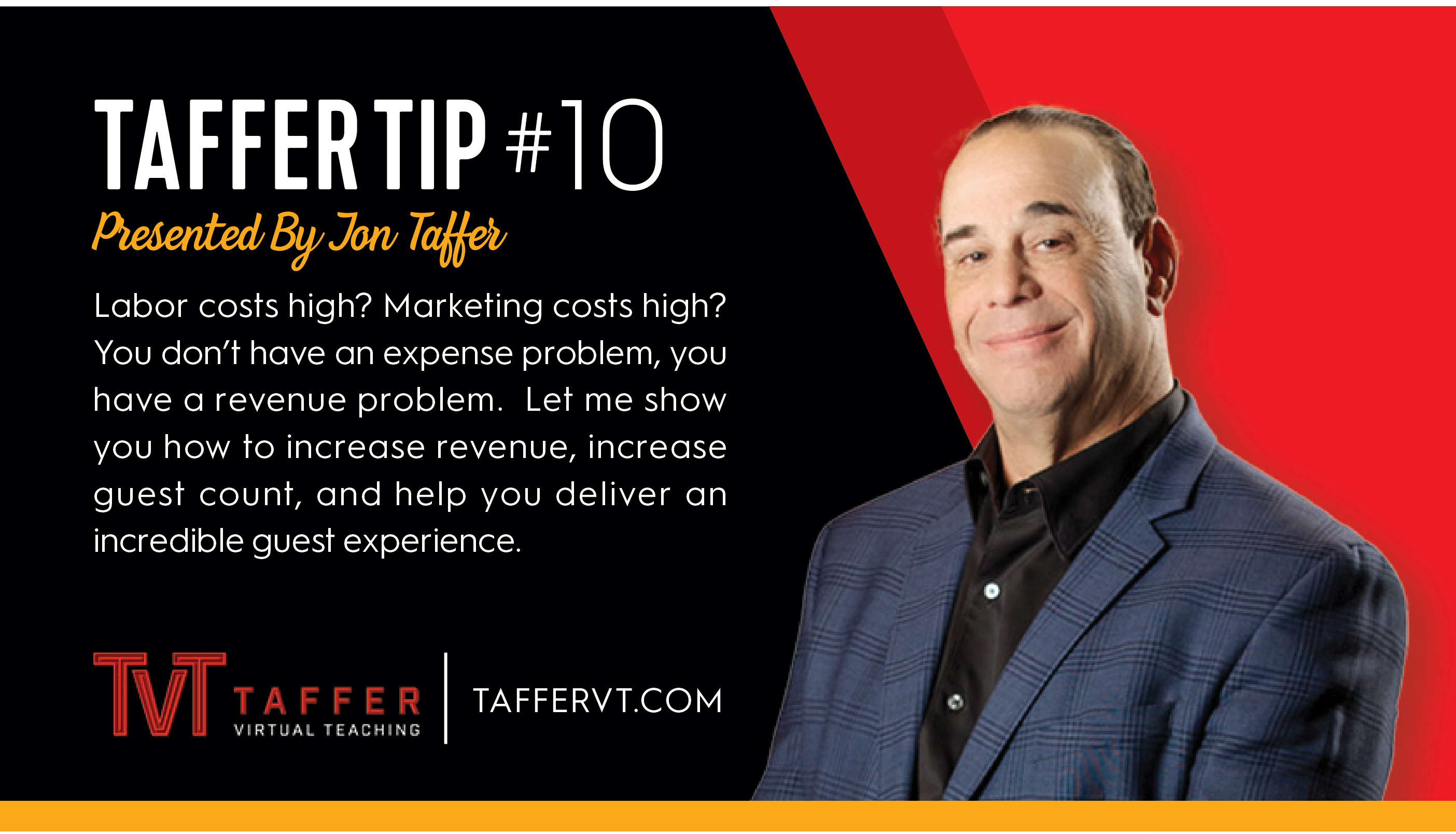 Chargique does not cost anything for customers. As Tuffy says, it creates return on investment through  "customer convenience, satisfaction, and peace of mind that they have a charged phone." Once your establishment is known as a place that provides charging, you'll see an increase in foot traffic from new and returning customers.
Chargique devices come in packs of 12 and installation is easy. "The simple installation makes it attractive for both new and existing environments," says Tuffy. "In fact, most of the earlier installations have been in existing spaces and customers have been pleasantly surprised with the ease of installation. One 120-volt receptacle and a minimum of tools are all that is necessary to get up and charging."

RAP Charge. Finally, there's the RAP Charge, a port with 10 individual battery chargers. Customers can borrow one of the chargers and use it to charge their phones. (Note: The name stands for Rapid
And Portable).
"RAP Charge is unique in that the customer's phone remains in their possession for ready use," says Tanner. "It is not necessary to wait tethered while charging, and you are free to roam to all of the amenities throughout the establishment."
The RAP Charge's distinctive trait is its portability. "The charger is about the size of a lipstick case," explains Tanner.
An individual RAP Charge battery can charge a phone half-full in about thirty minutes and full in about one hour. Most bar owners keep the RAP Charge port (which charges the individual batteries) on or behind the bar in a highly visible location. The charging port has an estimated lifespan of 5,000 cycles. "A standard outlet is all that is required," says Tanner. "RAP Charge is equipped with connectors to accommodate Android, Blackberry, Windows, iPhone, and iPad devices."
The RAP Charge provides value, Tanner explains, because "it helps create guest retention and loyalty while improving efficiency." It's also a branding opportunity: bars can add their logos to each charger.
If bars are concerned about theft, there are ways to prevent it. "The business may insure the return of the RAP Charge Port by accepting either a driver's license, credit card, or even car keys," says Tanner. "The RAP Charge Port has a proprietary charging interconnect for the recharging base station, which deters customers from removing them from the premises. Actual loss is a very nominal figure—less than 1 percent."
Bar owners can provide RAP Charge to customers as a complementary service, or they can use it to create a recurring revenue stream.
With all the charging options currently available, you can select the best fit for your individual business model and layout.
And as with any charging system, the end result will be happy customers.
Want to stay up to date between issues? Click here to subscribe to our newsletter.
---