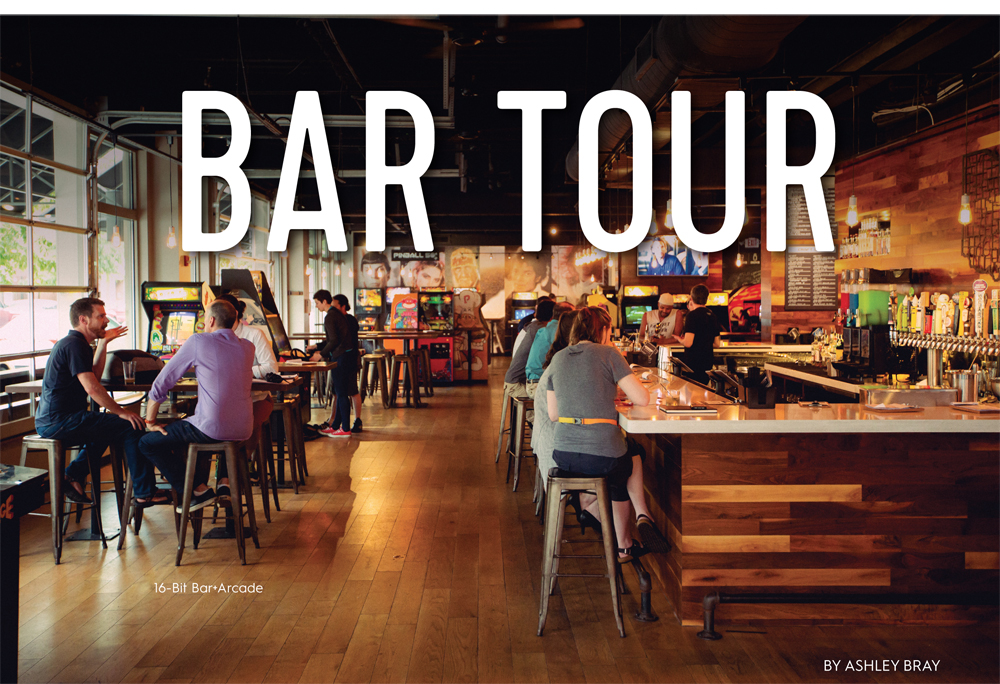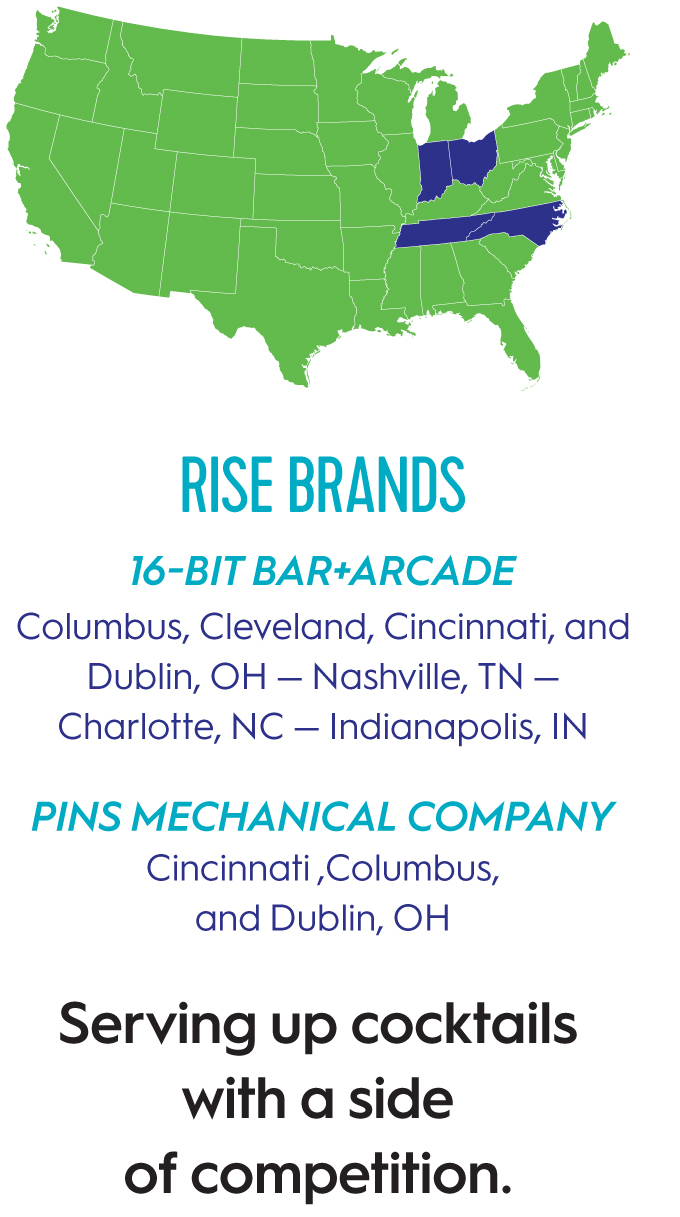 The gaming industry is currently booming, but Troy Allen saw the writing on the wall five years ago and launched RISE Brands along with two bar concepts centered around games. "Obviously, the market has blown up. At the time, we wanted to be first to market in central Ohio and then expand out in Ohio and to surrounding states pretty quickly," he says. "I started to really look at the numbers on it, create the model, and build the brand, and I realized it was a very viable business."
Allen never set out to become a bar owner, and he comes to this business with a unique perspective after spending years in sales and marketing as the owner of a brand strategy firm. "We had a different approach than I think a lot of bars and restaurants or people who come through from the hospitality industry," he says.
That approach focuses in on brand awareness and advocacy. "In this day and age, people want to be the ones who discover something new, share it with their friends, and lead others to it. For any restaurant or bar owner, it's really about creating brand awareness," explains Allen, who says his employees serve as brand ambassadors for his bars as well. "It's not just building a brand but getting your employees to start to live the brand to a point where they fully get and understand what it means to them financially."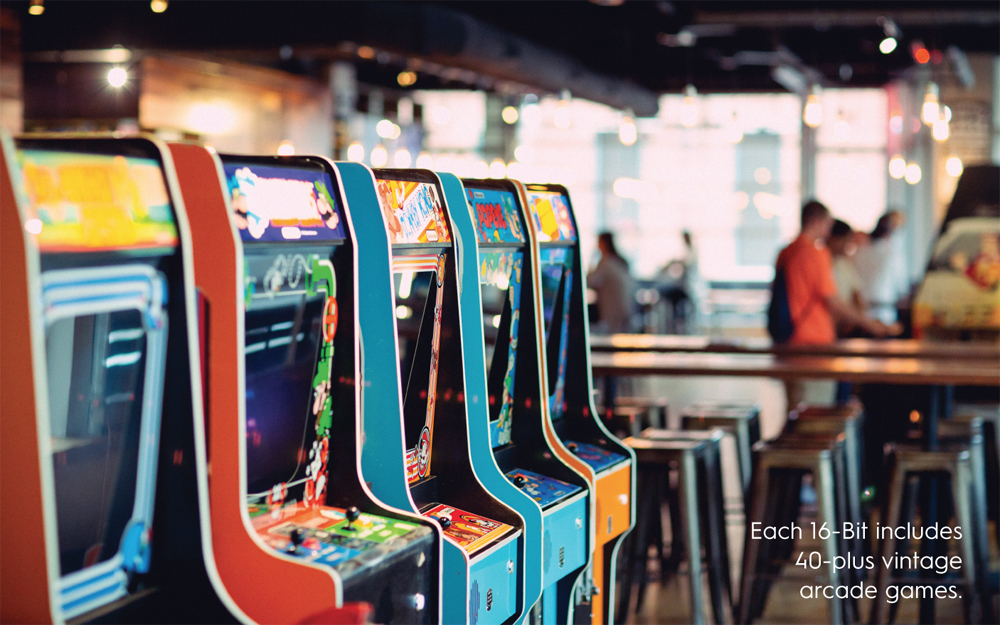 ---
16-Bit Bar+Arcade
The first concept RISE Brands launched was 16-Bit Bar+Arcade, which opened
in Columbus, Ohio five years ago. 16-Bit is now also in Cleveland, Cincinnati, and Dublin, Ohio and new locations are currently under construction in Nashville, Charlotte, and Indianapolis.
The bar's name is coined from the computer architecture that several of the 40-plus vintage arcade games in each location were built on. 16-Bit appeals to patrons looking to relive the nostalgia and playful vibe of their childhood through familiar video games, movies, music, and even cocktails.
"From the music we play to the movies that are on our TVs to the overall aesthetic and graphics, we wanted the bar to have many visual cues that take people back to when they were a child," says Allen, who explains the bar also has no traces of any other brands. "We really want to control the experience and let people truly enjoy those childhood memories without all this other clutter."
All of 16-Bit's video games are free to play, and Allen chose this strategy for a number of reasons. "We're providing an alternate form of entertainment. With 16-Bit, our average guest stays two to three hours. We do not serve food, so we're occupying their time through free video games, which gets them to stay longer, gets them to drink more, which is where the margins are," he explains.
A free play model also makes the upkeep of the games easier. "These games are anywhere from 20-40 years old, and one of the first things to always break on them is the coin mechanism," says Allen. "It just took one of the variables out of it to keep our machines up and running and maintained a little better."
That hasn't stopped people from putting quarters in the machines to fully relive the experience of playing the arcade games, and when staff cleans out the machines, they find a good amount of money. "So we've started what we call Quarters for a Cause, and every month, any money that's put into the machines will be donated back to a local organization within the community."
Allen himself has to play a game resembling Tetris when he first sets up a 16-Bit location to find space for the bar and the games as well as tables and places to gather. He sets up the bar in a central location and then builds out from there. "We wanted to be a big, welcoming environment, so our bar is always front and center," he says. "Typically, we create clusters of games that surround that bar. We also have large community tables to allow people to hang out."
There are also small drink stands and purse and coat hooks next to the games for the convenience of guests.
That attention to detail translates into the cocktail menu, which plays on popular figures from the past with new drink creations and riffs on old favorites. The menu is broken up into New Wave Cocktails (10 cocktails named after women) and Old School Cocktails (10 drinks named after male figures). Each menu features year-round staples, and every season 16-Bit will roll out three to four new cocktails. They will sometimes also create a new cocktail based on current events. When Prince passed away, the bar created a purple cocktail named after him.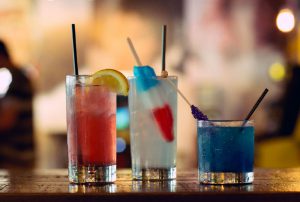 New Wave Cocktails include options like the Cyndi Lauper, a mix of grape vodka, sour mix, Sprite, and grenadine for a colorful drink that delivers a big pop of flavor—reflective of Cyndi herself.
On the Old School menu, 16-Bit offers its take on an Old Fashioned with the Burt Reynolds, which features Bulleit Bourbon, sugar, orange, cherry, and Angostura Bitters. The menu also features one of 16-Bit's most popular drinks, the Hulk Hogan, a mix of lemonade, blueberry vodka, and cherry vodka with a red, white, and blue bomb pop in the drink. "It gives them something to eat and drink," says Allen. "We want to create those drinks that once one goes out from behind the bar, people see it and then they want it."
16-Bit also offers a variety of craft beers on tap and in cans.
16-Bit doesn't serve food, but it allows patrons to bring in outside food, which has been a boon to local restaurants. It will also bring in food trucks. "On average, for the majority of other businesses around us, their sales typically increase about 40%."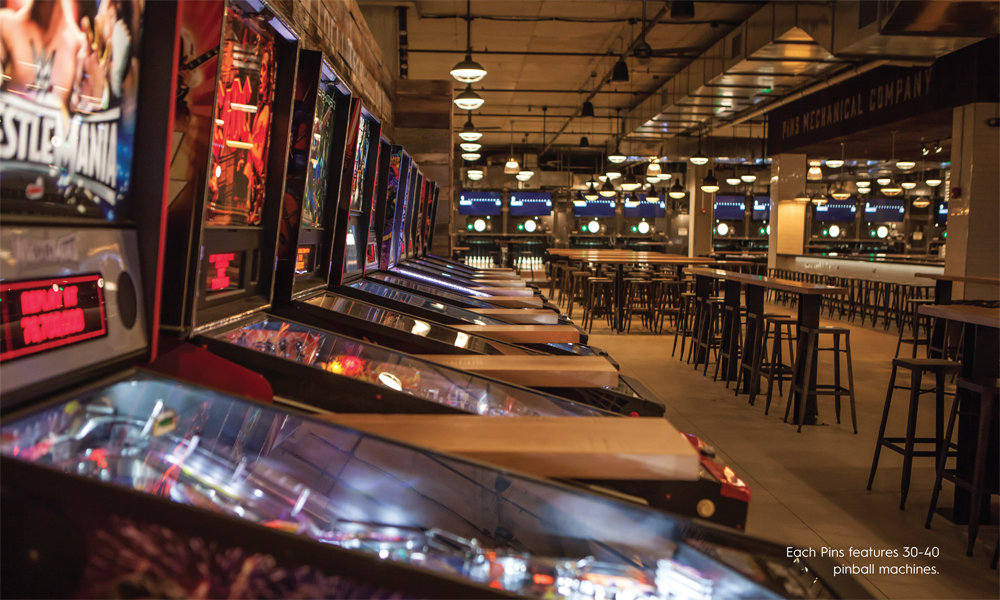 ---
Pins Mechanical Company
Pins Mechanical Company features a variety of small-ball games including foosball, pinball, ping pong, patio pong, and duckpin bowling. The bar concept has three locations across Ohio in Cincinnati, Columbus, and Dublin. New locations are under construction in Charlotte, Indianapolis, and Nashville.
RISE has been strategic in the locations it chooses for both its Pins and 16-Bit venues. "We always said we want to be either a part of the revitalization of a neighborhood or part of an up-and-coming neighborhood," says Allen. "We really think that we're a destination, and it's worked for us to the point that now with Pins, the developers and other people coming after us know that we can come in, be an anchor, and drive volume."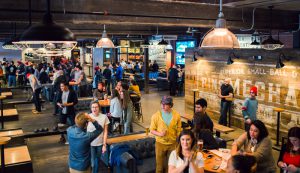 RISE has also taken what its learned over the last few years and built larger venues—especially for Pins. "With 16-Bit, one of the things that we never took into account was the amount of corporate events that we would start doing," says Allen. "As we kept opening more locations, our locations got more refined and bigger. We designed them to handle more high volume.
"We developed Pins to be a much larger venue to cater to the bigger groups, do larger corporate events, but still give people those private, intimate areas in a very large venue."
16-Bit locations are anywhere from 3,000 square feet to the largest at 8,000 square feet. In comparison, the smallest Pins is about 18,000 square feet and the largest is about 38,000 square feet.
Pins' aesthetic is an industrial, modern vibe, and the first location was actually built in an old mechanic's tire center. Staff members wear shop mechanic's shirts with their names on them, and the mechanisms that make the games run, such as the pinsetters, are in plain view. "You'll have the concrete, subway tile, reclaimed wood, but then we'll have giant, comfortable leather Chesterfield couches and these more intimate areas where people can sink in and hang out for a very extended period of time," says Allen.
The games at Pins are pay to play with duckpin bowling costing $5 and the 30-40 pinball machines at each location going for 50 cents a game. "Pinball machines are a lot more expensive, and they're a lot harder to maintain," says Allen. "And frankly, if people start a game, we want them to finish the game. An arcade game will reset after some time if someone walks away from it. But with pinball, it's not as easy to do that."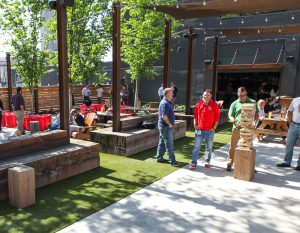 The cocktail menu at Pins focuses on signature craft cocktails with fresh, house-made ingredients. Since Pins caters to large groups, a variety of punches that rotate seasonally are also available. Each Pins location has 36 local craft beers on tap.
Pins hosts food trucks on its outdoor patios. "It becomes part of this indoor/outdoor experience that we really wanted to create with Pins," says Allen.
New Concepts
RISE is continually at work on new brands, and its other concept is No Soliciting—a private, high-end, members-only bourbon bar in Columbus and Dublin, Ohio.
The private bar operates on house accounts, and there is no exchange of money or tipping. Members have an app that allows them to make a reservation and also to see who else will be at the bar on a given night.
"We wanted to really cater to the members with an intimate atmosphere," says Allen. "It's a place to entertain clients, a place to have a meeting. Our typical members are other business owners, athletes, or other influencers in town. Our Columbus location currently has about 225 members."
Also on the horizon is a new quick-service restaurant concept. "Our first one will open up in Dublin, Ohio smack dab between our Pins and 16-Bit concepts. You'll be able to flow through them and so we will for the first time develop a whole separate brand and start to provide food for our guests," says Allen. "That brand is standalone, it's something that can easily go in airports, standalone urban core, suburbs. It's pretty easy to open one next to every Pins we have because of the volume we can deliver to that concept."
---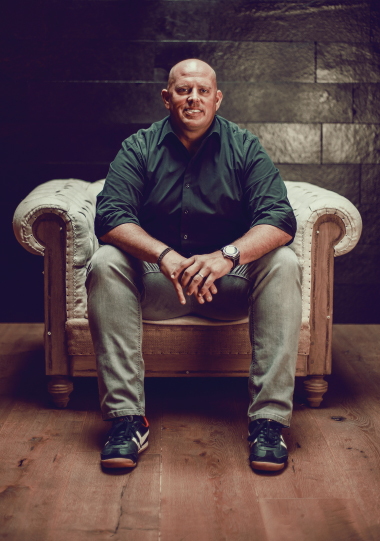 Troy Allen is a marketing veteran in brand strategy who saw the need for an innovative new bar concept in Columbus. He launched RISE Brands in 2013, which develops immersive consumer engagements and brings them to life through unique brand experiences, such as 16-Bit Bar+Arcade and Pins Mechanical Company. Over the last five years, Allen has continued to grow RISE at a successful rate. "As we continue to grow, we've built the infrastructure to support our growth, obviously, but our whole goal is to develop these brands, prove the brands, show the revenue, show the scalability, and then pass the brands off to a larger hospitality company that wants to take a Pins from 10 locations to 40 locations," says Allen.
---
For more information on RISE Brands and its upcoming projects, visit barbizmag.com.
---
Interested in more content like this? Subscribe to our monthly magazine.