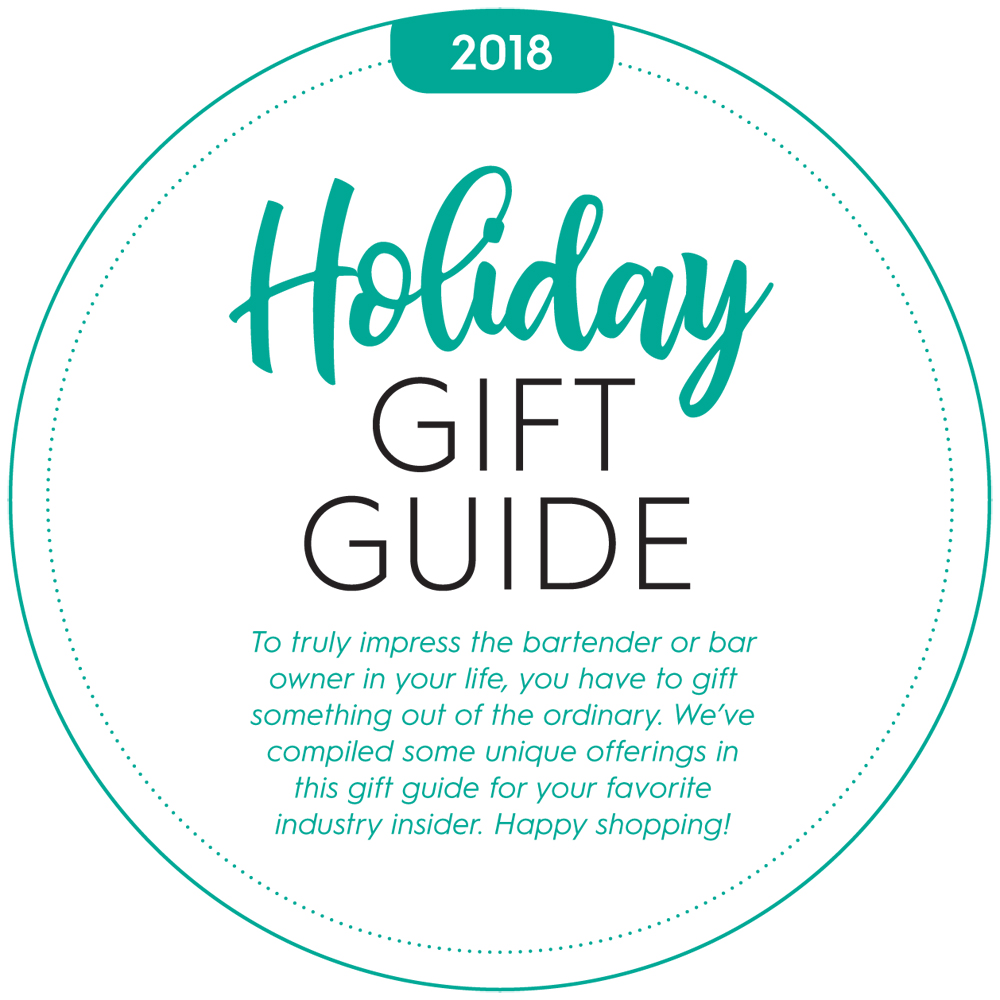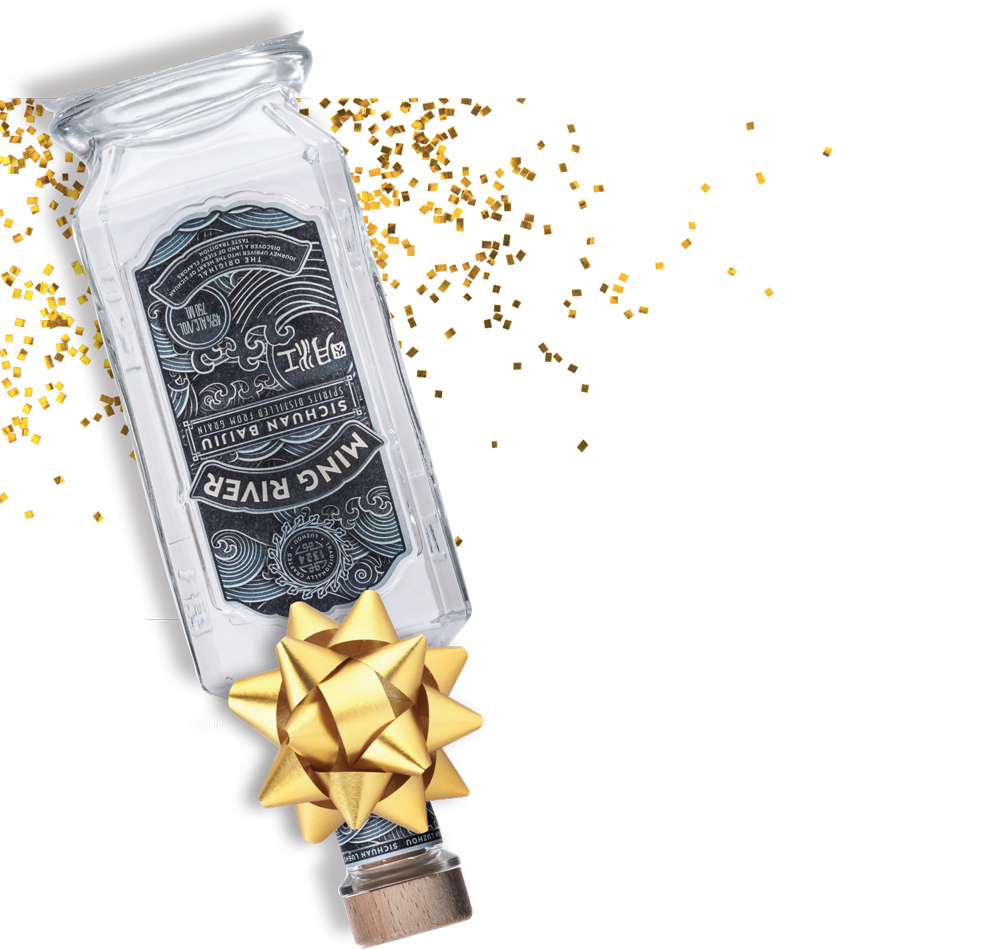 1.

Ming River Sichuan Baijiu
Crafted by Luzhou Laojiao, China's oldest continuously operating distillery, Ming River uses time-honored techniques to bring the bold taste of baijiu to the United States. Translating to "white spirit" in Mandarin, baijiu is the world's most widely consumed alcohol by volume and refers to the full category of traditional Chinese grain spirits. Its four major recognized styles— rice aroma, light aroma, strong aroma, and sauce aroma—are as distinct as rum is to tequila. Ming River, 45% ABV, is a sorghum-based, strong-aroma baijiu created using solid-state fermentation in subterranean mud pits before being distilled and aged for up to two years in Chinese pot stills. On the nose are notes of green apple peel, tropical fruit, and ripe cheese. Ming River's flavor of spicy pink peppercorn, pineapple, anise, and earthy finish is the ideal complement to spicy Sichuan cuisine and cocktails, and it's a special gift for world spirit collectors and baijiu enthusiasts alike.3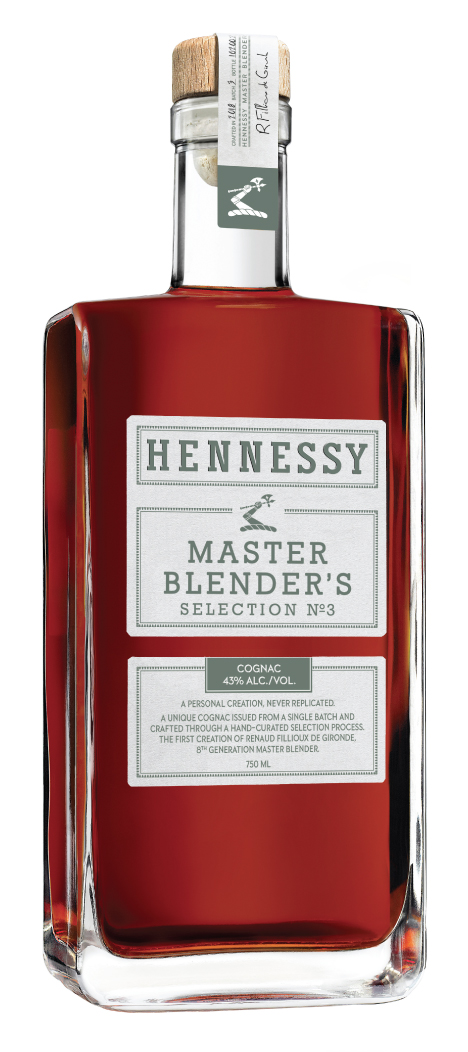 $34; mingriver.com
---
2.

Hennessy Master Blender's Selection No 3
Hennessy continues to innovate in the Cognac category with the introduction of Master Blender's Selection No 3, the latest in a unique series of limited-edition releases. An expression of savoir faire and passion, nothing captures the spirit of craftsmanship more than the Master Blender's Selection, and this blend marks the very first creation from Renaud Fillioux de Gironde, Hennessy's new 8th generation Master Blender. Bottled at 43% ABV and comprised of 20 rare eaux-de-vie, the single batch Cognac will never again be replicated, with tasting notes that evoke the mastery of a well-made praline.
$110; hennessy.com
---
3.

Egan's Legacy Reserve
The esteemed Egan's Irish Whiskey brand adds the new, limited-edition Legacy Reserve to its portfolio of superior handcrafted spirits. The new expression ups the ante on its award-winning predecessors, the 10-Year-Old Single Malt and Vintage Grain, which were successfully introduced to the U.S. markets in 2015 and 2017, respectively. Legacy Reserve is limited to 1,000 bottles worldwide— an exceptionally rare spirit ideally suited for collectors and connoisseurs. Aged for 15 years in American bourbon casks, each 46% ABV bottle is hand-selected by Maurice and Jonathan Egan, whose forefathers Patrick and Henry Egan began the brand six generations ago. An unmistakably Irish Whiskey, this expression advances the category of true single malts with a complex flavor profile and long finish. It boasts a characteristically spicy palate, pairing toffee and vanilla with fruits and citrus, full-bodied while hinting at oaky dryness.
$200; eganswhiskey.com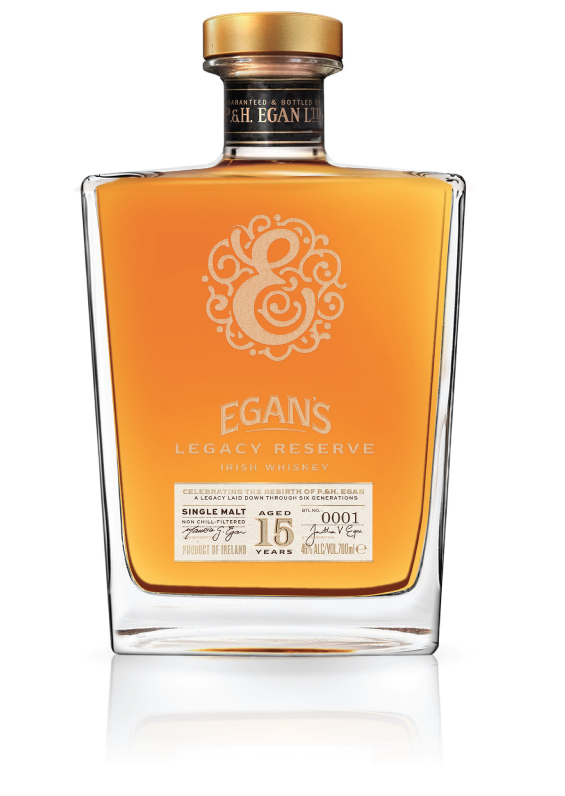 ---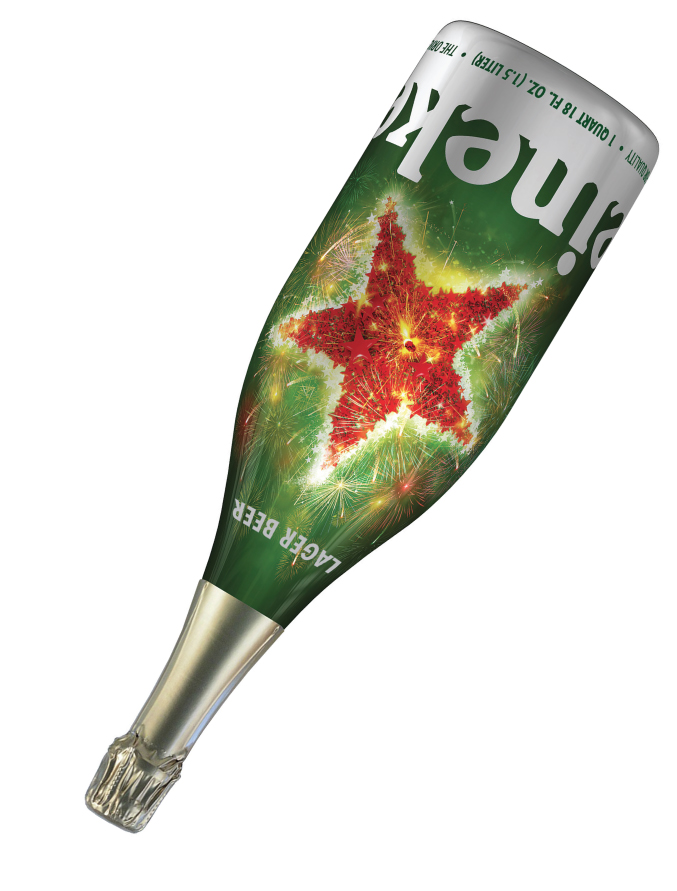 4.

Heineken Magnum Bottle
The limited-edition Heineken® Magnum bottle is back this year to prove it's what's inside that matters. The 1.5-liter (50.7 oz) bottle of Heineken Lager features an improved design with silver foil around the closure and bottom of the bottle that creates the premium feel of a wine or champagne bottle as well as an enhanced design treatment of the iconic red star. The Heineken® Magnum bottle is the perfect gift for any holiday occasion.
$10.99; heinekenusa.com
---
5.

Gran Patrón Smoky
Patrón Tequila's Gran Patrón Smoky honors traditional production methods dating back hundreds of years. The process for Gran Patrón Smoky begins with the highest-quality, 100 percent Weber Blue Agave. To create the distinctively smoky aroma and taste, the heart of the agave plant, the piña, is roasted with mesquite in underground stone pits at the Patrón Hacienda distillery in the Highlands of Jalisco, Mexico. The cooked agave is then slowly crushed with a volcanic stone tahona wheel before the juice and agave fibers are placed together in pine wood fermenters and then distilled in small-capacity copper pot stills. Gran Patrón Smoky is characterized by its aroma of artichoke, pepper, spices, and hints of sweet citrus. Bottled at 101 proof, it has a smooth and sweet taste with very distinctive smoked agave and citrus notes, and a long peppery finish.
$199; patrontequila.com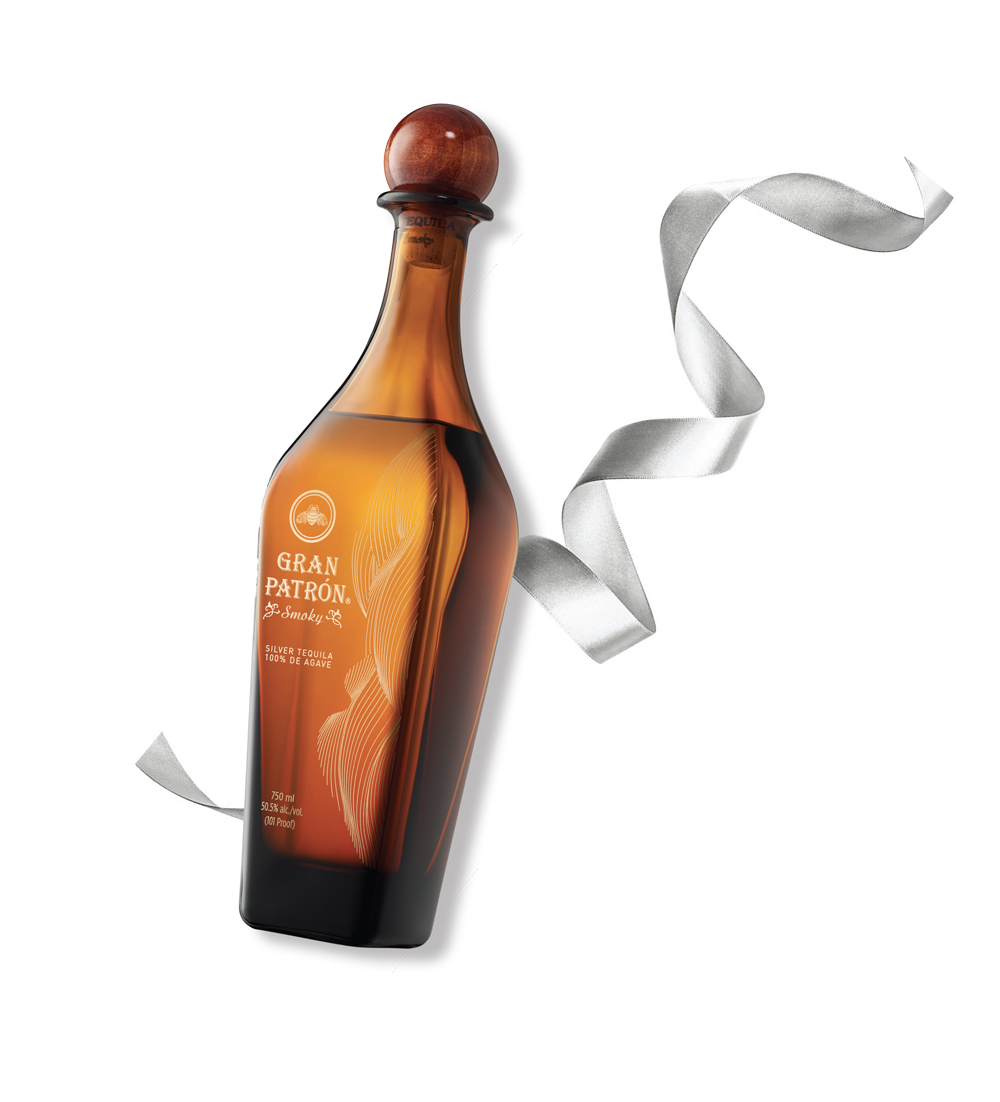 ---
6.

White Walker by Johnnie Walker
Winter has come. In celebration of the final season of the HBO series Game of Thrones, Johnnie Walker introduces White Walker by Johnnie Walker. Created by Whisky Specialist and Blender George Harper, this unique, limited-edition whisky was inspired by the most feared characters on the show—the White Walkers. At the heart of this innovative blend are single malts from Cardhu and Clynelish—one of Scotland's most northern distilleries. White Walker by Johnnie Walker features notes of caramelized sugar and vanilla and fresh red berries with a touch of orchard fruit. With a 41.7% ABV, it is best served directly from the freezer and features pack technology that changes designs when chilled—the perfect surprise for any Game of Thrones fan.
$36; johnniewalker.com
---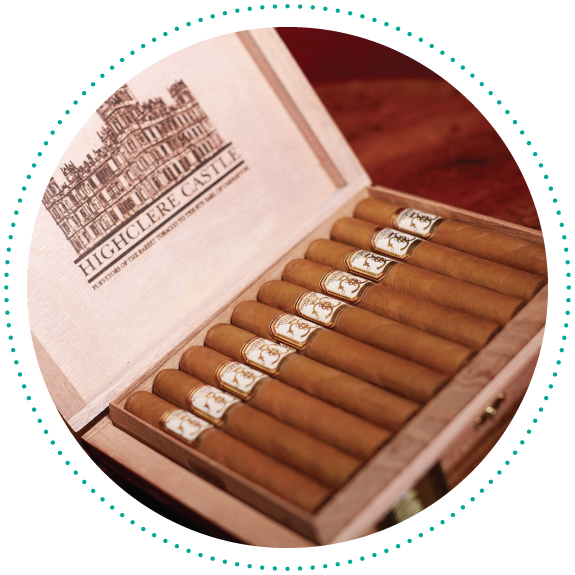 7.

Highclere Castle Cigar
Together with Highclere Castle, the home of television series and motion picture Downtown Abbey, The Highclere Castle Cigar Company offers a rare cigar reminiscent of the classic estate. The cigars are hand-rolled in Estelí, Nicaragua utilizing a Connecticut Shade wrapper and Criollo and Corojo tobaccos from the volcanic soils of Jalapa and the island of Ometepe. The binder is made from Mata Fina, a dark tobacco from Brazil. The blend is finalized with an exclusive hybrid seed named Nicadán. The smoke has notes of pepper, citrus, leather, and fireplace.
$217-$290+; highclerecastlecigar.com
---
8.

Crystal Head Vodka John Alexander Artist Series No. 1 Bottle
Crystal Head Vodka offers its first limited-edition artist series bottle by John Alexander, creator of the signature skull Crystal Head bottle. His work can be found in museums across the US and private collections worldwide. This bottle finish is derived from Alexander's 1988 oil painting, "Dancing on the Water Liles of Life." The decoration of these bottles takes place in a small, artisanal workshop in Milan, Italy. Each of the 25,000 bottles are hand-decorated by one of three skilled craftsmen and numbered to further emphasize their scarcity.
$149.95; crystalheadvodka.com
---
9.

Dollar Cocktail Club
Simplify your home bar with Dollar Cocktail Club, a line of ready-to-mix drink-making kits available a la carte or as a subscription. The recipes are from the NYC Liquor Lab team, and the inaugural lineup includes Margaritas, Dirty Martinis, Old Fashioneds, and Manhattans as well as two holiday-themed seasonal kits. Each kit contains enough ingredients to make 12 beverages—you just need to buy the booze. The ingredients are measured and packed in advance so you can make one drink at a time or follow the recipe to make a larger batch. The boxes also include two coasters, a stir stick, disposable jigger, and infusion packet that allows you to add a twist to a recipe.
$15 a la carte; $12 subscription; dollarcocktailclub.com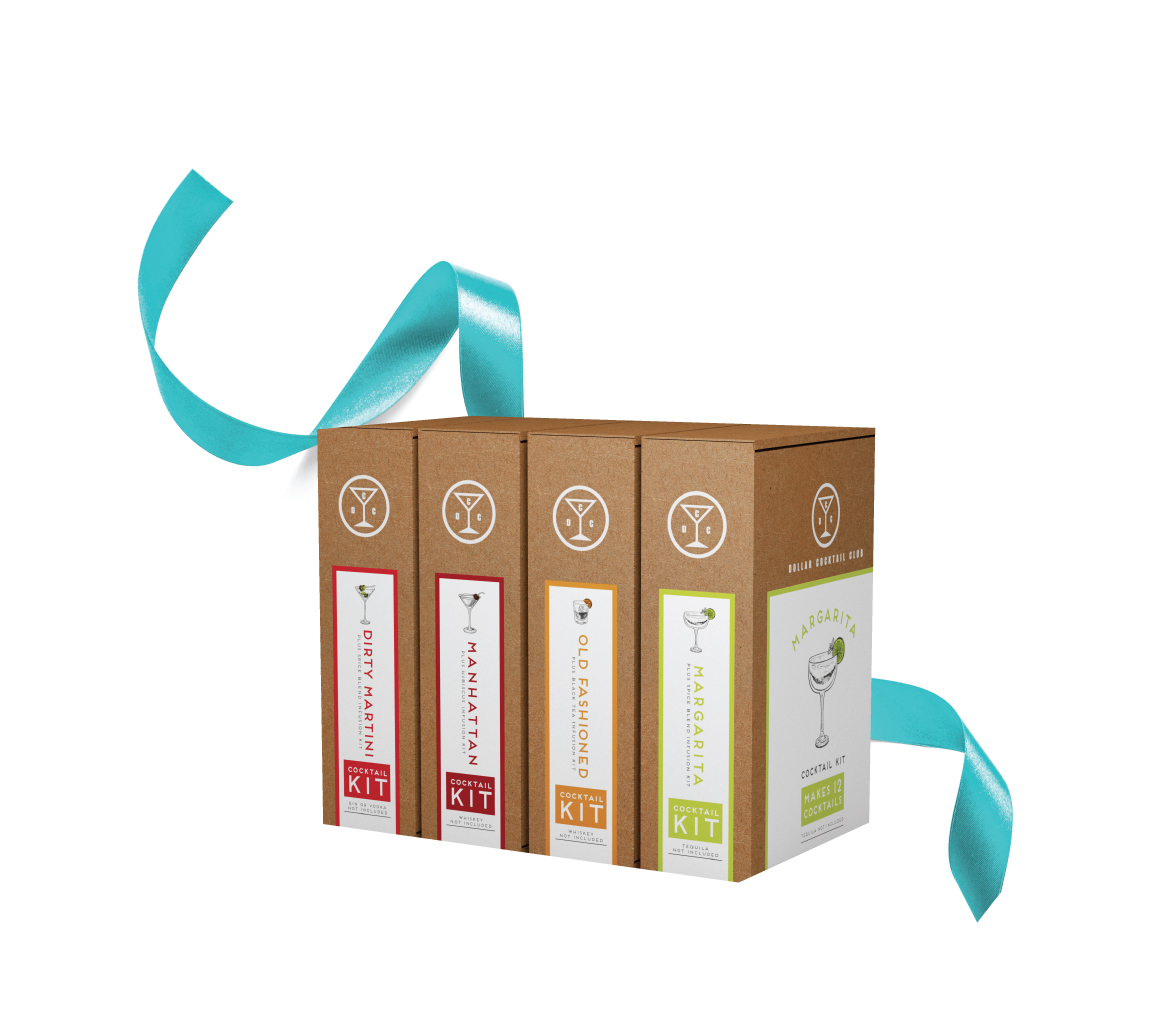 ---
Want to stay up to date between issues? Click here to subscribe to our newsletter.