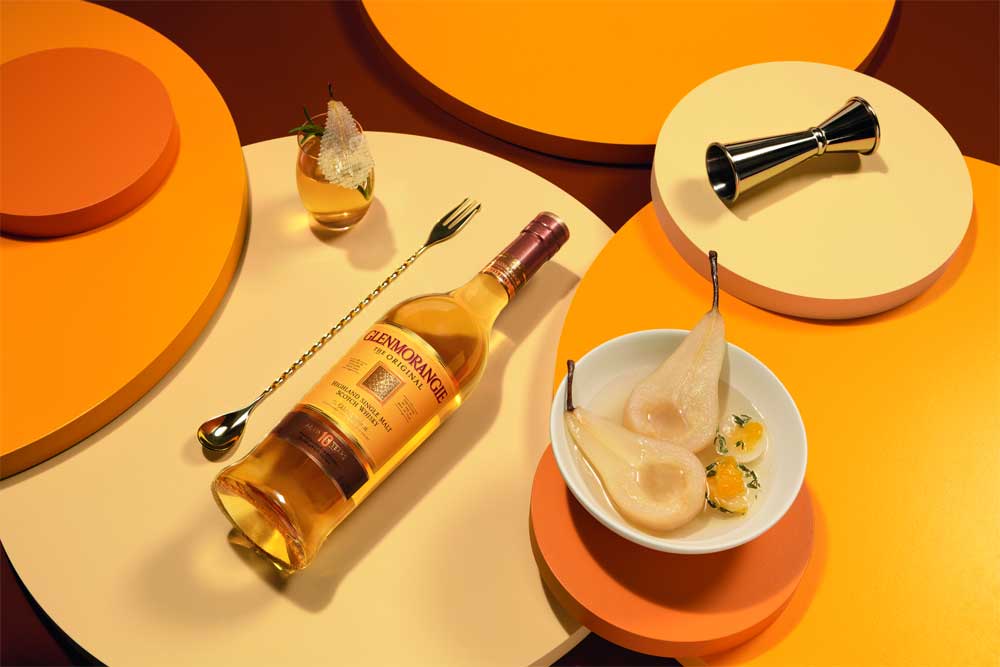 Ingredients:
1.5 oz Glenmorangie Original
0.9 oz ml pear juice
0.4 oz lemon juice
0.5 oz vanilla syrup
1 dash orange bitters
Top with a splash of Champagne
Directions:
Shake first five ingredients with ice and fine-strain into chilled coupe. Add a splash (0.9 oz max.) of Champagne. Garnish with a sprig of thyme.
Photo courtesy of Glenmorangie.