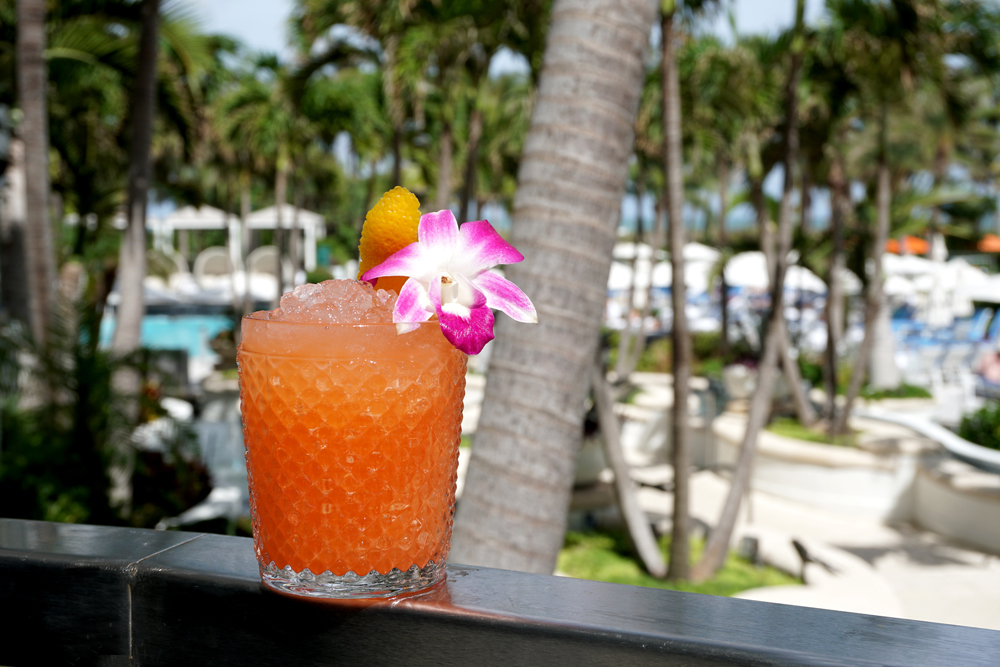 Ingredients:
1 ½ oz Aperol
1 oz fresh local guava puree
1 oz fresh-squeezed local grapefruit juice
¼ fresh lemon juice
Prosecco splash
Edible orchid and orange peel (for garnish)
Directions:
Add all ingredients into a cocktail shaker, except for the Prosecco. Shake vigorously for five seconds. Fill a dante glass with crushed ice and strain the cocktail into the glass. Add a splash of Prosecco for a floater. Garnish with an edible orchid and Florida orange peel. Salud!