National Spritz Day is August 1, and this cocktail is the perfect summer sipper. So break out the bubbly and treat your bar guests to a special spritz menu!
The Contraluz Spritz
Ingredients: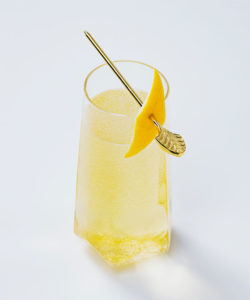 1 oz Contraluz
1 oz Italicus Clear Aperitif○
4 oz Champagne
Preparation:
In a flute, mix Contraluz and Italicus. Top it off with brut champagne. Garnish with a lemon twist.
Recipe and image courtesy of Contraluz Mezcal, from Casa Lumbre.
The Chambord Spritz
Ingredients: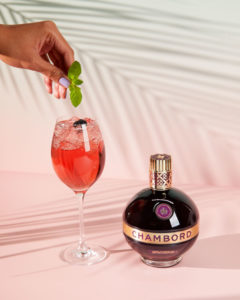 1 part Chambord
3 parts white wine
2 parts soda water
mint sprig & black raspberries
Directions:
Pour 3 parts of white wine into a pitcher or glass with lots of ice, add Chambord and soda water and garnish with black raspberries and a mint sprig.
Sweetheart Spritz
Ingredients: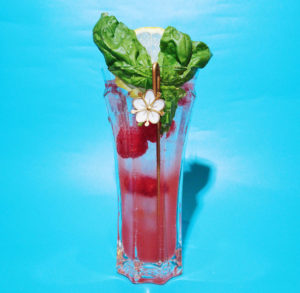 1 ½ oz St~Germain Elderflower Liqueur
3 oz Pét-Nat Sparkling
2 drops Miracle Mile Yuzu Bitters
Club soda
Fresh raspberries
Basil
Directions:
In a cocktail shaker, muddle the raspberries and then add the St~Germain, Sparkling Rosé, and bitters. Shake and pour into a Collins glass over ice. Top with club soda and garnish with fresh basil.
Sparkling Peach
Ingredients: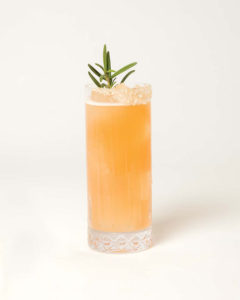 1 oz Crown Royal Peach
.5 oz Aperol
.75 oz lemon juice
3 cucumber slices
1 barspoon of superfine sugar
1.5 oz Sparkling Rose
Directions:
Muddle cucumber slices and add remaining ingredients to shaker tin, shake with ice, double strain using fine strainer and top with Sparkling Rose. Using a peeler (Y-peeler suggested) peel cucumber from top to bottom. Spiral into a rose shape and spear through with long toothpick / garnish pick. Garnish cocktail with 1-2 cucumber roses.
Grapefruit Spritz Margarita
Ingredients: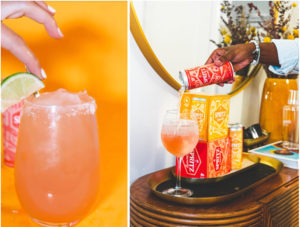 1 ½ oz Blanco Tequila
½ oz Triple Sec
1 oz grapefruit juice
Grapefruit Spritz Society
Directions:
Rim glass with lime and salt. Shake all ingredients except grapefruit spritz and pour over ice into rimmed glass. Top with 3 – 4 oz of Grapefruit Spritz Society. Garnish with a slice of grapefruit.