By Sophia Young
What is a Social Media Influencer Anyway?
If you have been living under a rock, a social media influencer is the face or embodiment of an emergent type of marketing called influencer marketing.
Drawing from its root word, an influencer pertains to an individual who has the capability of affecting prospective consumers' purchasing decisions. This is in light of his or her authority and active engagement with the product being marketed in a niche. More importantly, influencers hold sway over their followers through their relationship with them.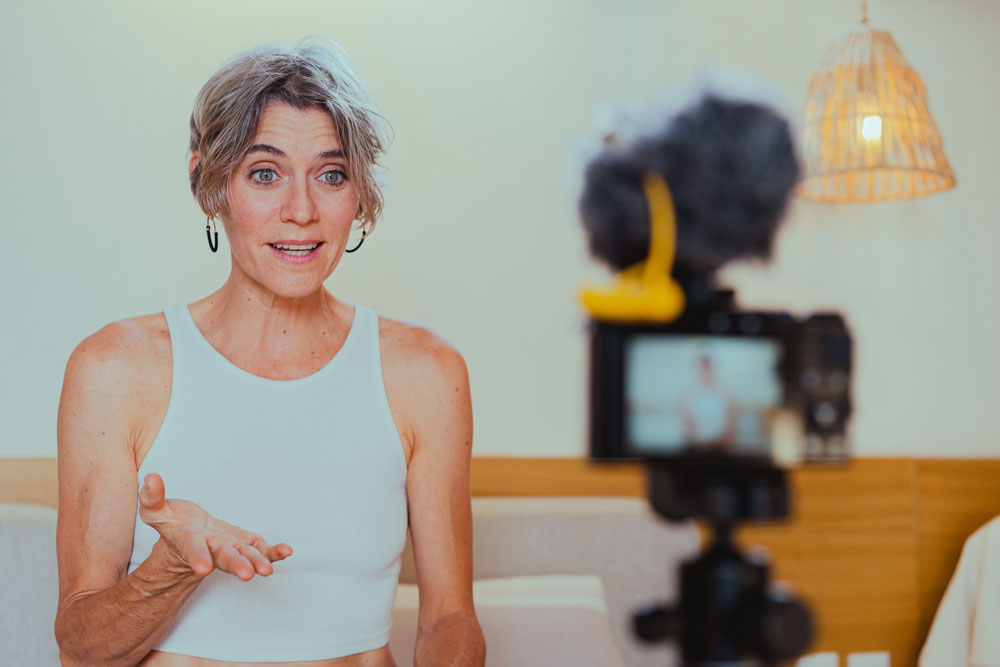 What needs to be noted with influencers is that they are not just marketing tools; they are classified as "social relationship assets." They are considered such as brands collaborating with them through extensive periods rely on their knowledge and skill to achieve their marketing objectives.
So when we say, "social media influencer," we are referring to personalities across Social Media platforms whom we look to when deciding to engage with a brand or not.
An article published by an influencer marketing website, Influencer Marketing Hub, stipulates that the last 10 years have seen notable growth in Social Media relevance. The figures the website gathered show that over 3.4 billion people across the globe are actively engaged in social media. The figure is estimated to be 45% of the world's entire population.
As this is the case, influencer marketing has gained considerable traction in that almost all brands in existence have employed such a methodology. For companies who have not opted into the trend and are trying to reel in new customers, influencer marketing has likely crossed their minds.
The Types of Influencers: Defined by Following
The social media influencer is a different kind of animal altogether. Of late, they have been sorted into different classifications.
1. Nano-Influencers
The most recent classification to be conceived among the four types, Nano-Influencers are experts in more obscure topics. They usually have fewer than 1,000 followers. While notably few, these followers are avid ones.
2. Micro-Influencers
These are ordinary folk who have gathered recognition through their knowledge of a niche. Hence, their social media following has reached a sizable number. Their followers would usually range from 1,000 to 40,000 in a single account.
3. Macro-Influencers
Macro-Influencers are the type of influencers who are seen to be more accessible as marketers. If we are to look at numbers, their followers range from 40,000 to 1 million.
The Macro-Influencer category is believed to be divided into two types of people:
B-List Celebrities
Successful online experts who have gathered significantly more followers compared to Micro-Influencers.
4. Mega-Influencers
These are the kind of influencers who have a huge following on their social media accounts. Marketers agree that for one to be called a Mega-Influencer, he or she needs to have over 1 Million followers on one of his or her social media platforms.
How To Work With Social Media Managers to Achieve the Best Results
In a statement made by Maurice Fadida of Influencer Agency, Rebel Way Entertainment through Inc.com, he said that partnerships made with influencers can prove to be profitable. Through experience, Fadida believes that influencers can render credibility to the brand they are promoting. This will lead to more customers paying for the service and an apparent increase in customer retention rates.
Here are some tips on how to boost your business growth through a collaboration with a social media influencer.
1. Give Them Creative Freedom and Respect Their Judgment
You need to understand that an influencer's strong follower-base is a result of their dedication to what they do and the authority they worked towards having. To just pay for an influencer to market your product is not a healthy way of establishing a partnership. You need to give creative freedom to the influencer on how he or she will put your brand out there. You should learn that suggesting to the influencer could be met with a refusal.
2. Partner With Influencers Who Are Interested in Your Brand or Product
The influencer should believe in the product he or she is promoting. This should be the case for them to be highly convincing, not to mention, happy in taking on the job. As a brand or business owner, you need to look for influencers who share the same values your brand carries. If they love the product you have pitched to them, they will be quick to grab the opportunity. They need to feel that they would want to market your product despite not being compensated for it.
3. Establish Mutually-Beneficial Ties
Giving influencers the credit and compensation they are due could not be stressed enough. Extend your professionalism by giving them financial rewards and heartfelt invitations to organized events where they can market not just your product but themselves.
4. Aim for an Influencer With a Dedicated Audience
It would be healthy for your campaign to enlist the help of an influencer with a strong base. What this means is that it is not necessarily crucial for them to have an overwhelming follower base. What's more important is that these are dedicated and passionate audiences.
The Takeaway
While social media influencers have garnered skepticism, the fact of the matter is they can participate in pushing industries into the future.
Social media influencers have given a face to brands. Through their personable approach, they can achieve what celebrity product endorsers are not able to—strong ties with their followers.
As the matter stands, the future of influencer marketing is a bright one. If you have a brand that you think could be of great importance, it would be wise to collaborate with a social media influencer.
Sophia Young recently quit a non-writing job to finally be able to tell stories and paint the world through her words. She loves talking about fashion and weddings and travel, but she can also easily kick ass with a thousand-word article about the latest marketing and business trends, finance-related topics, and can probably even whip up a nice heart-warming article about family life. She can totally go from fashion guru to your friendly neighborhood cat lady with mean budgeting skills and home tips real quick.