I write this letter on the one-year anniversary of the start of the COVID-19 pandemic shutdowns and restrictions. What was predicted to last only a few weeks has stretched on, and it has affected our industry tremendously.
According to the National Restaurant Association's 2021 State of the Restaurant Industry Report, restaurant and foodservice industry sales fell by $240 billion in 2020 from an expected level of $899 billion. As of December 1, 2020, more than 110,000 eating and drinking places were closed temporarily, or for good. The eating and drinking place sector finished 2020 nearly 2.5 million jobs below its pre-coronavirus level.
It should come as no surprise then that we, as a magazine serving this industry, were also deeply affected by the challenges and market conditions of the last year. As a result, our publishing company Simmons-Boardman has made the difficult decision to suspend operations of Bar Business Magazine after this issue.
I have only been editor-in-chief of this magazine for the last four years, but I have worked for our publishing company for over 12, and I was around to witness the launch of this brand in 2008 under the guidance of our first Editor-in-Chief Chris Ytuarte and former Publisher Arthur Sutley. So this decision weighs especially heavy on me.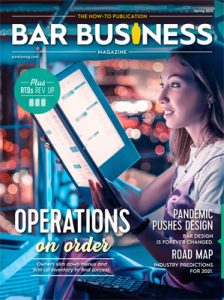 It has been an honor to serve at the helm of this magazine. The bar industry is vibrant, creative, and resilient, and never has that been on display more than in the past year.
I have spoken with bar owners that have implemented brand-new technologies, pivoted their business models entirely to takeout and delivery, and found incredibly innovative ways to continue to serve customers in these challenging times.
You all inspire me.
And that's why I can say with certainty that I know this industry will come out the other side of this—bruised and battered, yes, but not defeated. In the wake of this pandemic, the thing we all crave more than anything is to come together, which is the experience at the very heart of the bar industry. I can't wait to see the rise and reinvention of the guest experience in the months and years to come.
I hope this publication has provided you with inspiration, knowledge, and meaningful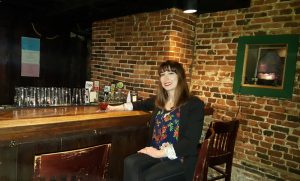 connections over the last 13 years. It has always been our number-one goal to bring your stories from behind the bar to the forefront of the conversation, and I hope we have succeeded in doing that.
Keep the faith, stay the course, and pour a drink for us tonight.
— Ashley Bray, Editor-in-Chief