The COVID-19 pandemic has changed the way our industry does business, but it may have one small silver lining for email marketers: conversion rates went up. Way up. Like 17% higher year-over-year in the early part of the pandemic.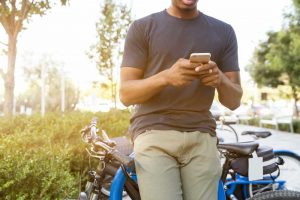 Email marketing remains an effective way to gain new customers, and the walk-through marketing experts at Zenreach driving traffic to brick-and-mortar businesses have put together a short checklist on how to make the most of your email marketing efforts.
1. Offer a deal for signing up. Everyone loves a deal and incentivizing subscribers with a choice promotion is a smart bet.
2. Stay top of mind with a discount. If you're going to be in their inbox anyway, might as well send them a discount and give them another reason to order or come in to your bar/restaurant.
3. Send them a birthday surprise. Remembering their special day with a free appetizer or drink when they order online is a nice way to remain in their good graces.
4. Manage your reputation. Take a moment to give your customers a chance to give their opinion. A few glowing reviews could lead to a solid increase in sales.
Zenreach may be pros at walk-through marketing, but they also have the email marketing chops to help during this pandemic. If you'd like to learn more, visit zenreach.com.
Photo courtesy of LinkedIn Sales Navigator on Unsplash.