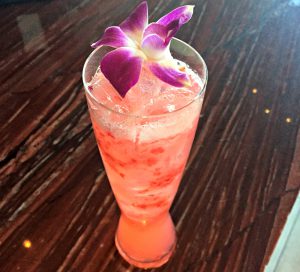 There are some old-school cocktails that define our restaurant and will always remain staples," says Tara Shadzi, Lead Bartender at BOA Steakhouse. "However, when we add things to our menu, we can peel the layers back on the details of that drink and tell a story to our customers. We frequently get questions from guests, from, 'What was that cocktail?' to, 'Why are you putting gold flakes or pink pepper on that drink?'"
As Shadzi's experience at the trendy West Hollywood steakhouse underscores, it is common sense to expect that the pendulum dictating flavor profiles and spirits constantly swings. "Prohibition" cocktails may reign one year while the next brings craft cocktail innovation to the fore. And then there's the change of season. The one thing that remains constant is change.
Even if your establishment is built around a specific concept (i.e., the whiskey or tequila/mezcal focused bar), there will always be somebody who wants something "different." So how does one go about catering to that person while maintaining the bar's integrity with die-hards? The answer lies within a carefully balanced and planned cocktail menu.
"I've always been a huge proponent of balance because it's a great way to encourage people to step outside of their comfort zone," says Erik Weatherford, Partner and Bartender at Viva Hollywood in Los Angeles, California. "Each menu has a few cocktails for every spirit. Each of those spirits has a variety of flavor profiles that captivate and intrigue
even the most hesitant regular. By continuously updating one's cocktail list, one is able to regularly broaden a guest's knowledge and scope of what they know about cocktails."
Make a List, Check It Twice
"[Balance in the menu] is achieved by giving customers in your market what they want, but it's still something that you personally can take immense pride in and use to show off the bar's seasonality and sustainability," says Jesse Marino, General Manager of the New York Yankees Steakhouse. "Finding that holy trinity takes time and effort but is worth it. Exciting new craft beers, wine varietals, and craft cocktails have taken off, and this allows us to challenge our guests and introduce them to something new alongside old favorites. Some people are not only open to that, but seek it out."
Johnny Swet, Consulting Mixologist at The Skylark in New York City, says customizing a menu to the venue and its core clientele is a good starting point. However, bars inspired by historic period, geographic location, or foodie trends will all have rotating selections throughout the year. For this reason, it's a wise strategy to consult your venue's chef, whose suggestions can transform a menu from a mere list to a compelling read.
"[Chefs] are always turning me on to ingredients I wouldn't usually think of putting into cocktails, like pink peppercorns, exotic fruits, and herbs," says Swet. "I've loved working with parsley where, for example, I've replaced mint in a mojito with it."
There are menu pitfalls to be mindful of that may alienate a certain clientele, such as odd combinations of ingredients.
"If someone is dying to try what you've got, but find it inaccessible, you're doing something wrong because you're missing out on passionate and potentially loyal guests," cautions Marino. "There is a reason some specials are typically tied to a Happy Hour or 'Restaurant Week.' They provide guests looking for 'specials' a time to come in and experience what you offer. These people may not become your high-end regulars, but they will come back for special occasions and may be open to trying the cocktail staples
of a list."
Price points can also turn people off. "I've been fortunate enough to travel to a variety of restaurants and bars, and what I see most that I don't agree with are cocktail menus ordered by price points," says Weatherford. "Segregating prices in this manner creates a divide. Sure, a customer could spend $75 on a margarita with top-shelf ingredients and find it delightful. Though in doing so, it lends itself to a perspective among other customers that the more expensive cocktails are a far better quality than the others. However, we aim to have all of our cocktails have the quality and richness guests look for."
Weatherford's remedy for this is keeping Viva Hollywood's price points within a certain range while maintaining a high level of quality to ensure value for the customers. This balances out the menu while also allowing the bar team to educate customers on spirits and give them a greater appreciation for the cocktails they have created.
Classic "Rocks" vs. Trending Hits
Cocktail lists can be likened to a rock band's concert set list. A constantly changing lineup can include a mix of classics that never grow old mixed with clever remakes and original creations that may or may not last beyond the season they were created for. Like well crafted songs, some selections will evoke feelings and memories that strike a chord with so many people that they will either never go out of fashion or enjoy a comeback a few years up the road.
In other words, by balancing a menu, a bar maintains consistency and appeal to the widest audience while remaining true to its concept.
"The 'Viva Margarita' is an excellent example of a short-term [cocktail] that ended up remaining a permanent fixture on our cocktail menu," says Weatherford. "Instead of trying to boast [about having the 'best' margarita], we created a variation with a flavor profile supported by crisp mint and fresh cucumbers all locally sourced that was initially going to rotate every new menu."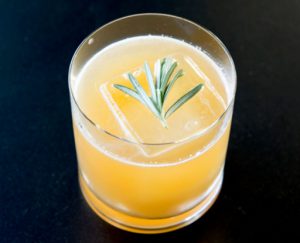 Adam Seger, Lead Barman at Tuck Room Tavern in Westwood, California and Tuck Room New York, has to not only consider current pop cultural trends and seasons, but their impact in different parts of the U.S. He notes that although L.A. customers favor seasonal changes and new flavor combinations on the menu, a signature drink or two balances it out and keeps key elements about the bar's branding omnipresent.
"It gives [customers] something consistent to come back for and speaks to what your place is all about," he says. "It also keeps our bartenders and servers engaged and gives us something to talk about as to what is coming up on future menus. Sometimes we can do both when we offer different versions of the same cocktail but with different luxe upsell options and enhancements, such as a float of Champagne."
Remakes of cocktail hits, meanwhile, can also help a bar move its inventory. "When your menu is balanced but has some interesting options, it's easy for a regular to stretch their wings," adds Swet. "For example, if a customer loves a Manhattan made with rye, he or she will be likely to try some other rye cocktail on that same list like a Sazerac-inspired drink.
The Training Table
"Training is paramount because the drink needs to be made the same way every time," says Swet. "Bartenders are amazing salesmen. Therefore, they must know the drink backwards and forwards, so the guests can really have an enjoyable drinking experience."
Weatherford, meanwhile, insists staff training with a new menu's contents is as important as the creation of the cocktails. Although anyone can print a recipe list with tasting notes and photos and hand it over to the staff, the cocktails can be lost in translation if the staff isn't given the proper time to learn everything about the cocktail.
"From the cocktail inception itself, I am already breaking down the ingredients, using, educating, and testing the staff on it piece-by-piece," says Weatherford. "In this way, they aren't overloaded with information and put into a position to sell something they know nothing about. I will never consider a cocktail ready for a menu until all have their own tasting notes, comparisons, and thoughts on the cocktail. Without this sense of family among the staff, and the unity that exists in harmony between our food and beverage programs, our cocktail program wouldn't have any of the success that it has."
If the staff can talk with passion and confidence about the offerings, they pass that excitement on to their guests and enhance the experience, according to Marino. "It is important for your staff to know how to connect an eccentric wine or cocktail to something the guest is familiar with," he says. "If a regular who usually drinks Chardonnay is looking for something different, staff will be able to recognize the customer will enjoy some of the similar notes in Chenin Blanc. They can give the guest confidence to
be more adventurous in the future."
BOA's Shadzi makes sure her staff has all the information they need about
new cocktails. "I like to make samples of the new drinks as tasting is believing," she says. "It's a great way to predict the success of a new cocktail by staff reactions. We also give them preliminary descriptions of the drinks, and the history of how the [foundation] liquor
is made. Telling a story gives the cocktails layers, and I like to arm our staff with that information."
By Elyse Glickman
Photos: BOA Steakhouse, Viva Hollywood.