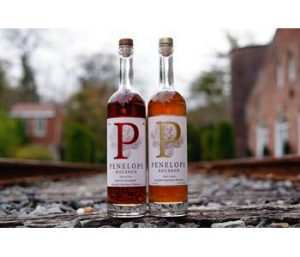 Award-winning bourbon whiskey brand, Penelope Bourbon, capped off its first year (2019) of sales by announcing partnerships with three of the country's top liquor distributors: Fedway (New Jersey), Empire Merchants' Independent Spirits Division (New York) and Capitol-Husting (Wisconsin).
"The success we've seen in our first year of sales has been incredible," said Michael Paladini, CEO and Founder of Penelope Bourbon. "We are working quickly to keep up with consumer demand, and are excited for what these new distribution partnerships mean for the Penelope brand in 2020 and beyond."
Fedway and Capitol-Husting launched with Penelope in September 2019 within their respective markets and Empire Merchants is slated to kick off by the end of January 2020.
Penelope Bourbon, has two four grain expressions – 80 proof and Barrel Strength (116.6 proof) and are a blend of three bourbon mash bills comprised of corn, wheat, rye and malted barley grains. The brand has been applauded for its ability to offer a flavor profile that pleases the palate of bourbon connoisseurs and novices, alike.