The conversation about rum is changing as brands and on-premise establishments alike aim to shift perceptions surrounding this spirit.
Some facts remain unchanged—rum is a distilled spirit made by fermenting then distilling sugarcane molasses or sugarcane juice that is then aged in barrels. Most rums are produced in Caribbean and American countries.
From there, the market is opening up to view rum in all-new ways.
Ten to One
Ten to One Rum launched earlier this year in New York City with the goal of changing the narrative about rum. "While seemingly every other spirit—vodka, tequila, mezcal, gin—has followed a similar 'arc of premiumization' in the U.S. and beyond, rum has seemingly stood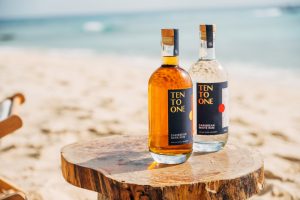 alone. And for far too long, I think the category has suffered from an overly narrow and somewhat caricaturized and uninspired positioning," says Marc Farrell, Founder of Ten To One Rum. "As someone who is born and raised in the Caribbean [Trinidad], I really believe we have an enormous opportunity to further elevate the conversation around rum—not only by introducing a high-quality spirit to market, but by broadening both the current narrative around rum, and the occasions for which it might be considered the spirit of choice."
Ten to One sees many of those occasions as celebratory. "Central to this new narrative is our desire to offer a unique window into the Caribbean art of celebration, unlike any that has been seen in market before," says Farrell.
Ten to One chose to include all of the Caribbean in its two rum blends versus focusing on just one area. "We wanted to tell a pan-Caribbean story with our product and reflect the different cultures, communities, and perspectives celebrated by Ten To One," says Farrell. "Simply put, we're choosing to tell a different story, focused on bringing to life a much more contemporary view of Caribbean culture, expressed through the lens of an elevated and versatile spirits brand."
The brand's dark rum expression is a combination of column still Dominican, Trinidadian, and Barbadian rums finished in aged American Oak ex-Bourbon casks and combined with high-ester Jamaican pot still rum.
"Our dark rum can be sipped neat, on the rocks, or with a splash of soda or even tonic, but also has the requisite character and intrigue in its flavor profile to provide a great foundation for mixologists," says Farrell.
The white rum aims to challenge consumer perceptions about what a white rum can really deliver while being the ultimate companion for mixologists. At 90 proof, the white rum is higher proof with a more pronounced ester content, based on a blend of Dominican column still rum with high-ester Jamaican pot still rum.
Neither of the two blends contains any added sugar, colors, or flavorings. Ten to One expects to be in new markets in early 2020, and continue to broaden distribution from there.
Bully Boy Distillers
Bully Boy Distillers in Boston, Massachusetts also aims to premiumize the rum category with its first blend, The Rum Cooperative, which features authentic, super–premium rums. Volume One sources rums from five regions: Panama, the Dominican Republic, Trinidad, Jamaica, and Boston. Volume Two, released in late October, features five different rums from Mexico, Martinique, Puerto Rico, Panama, and Columbia.
"There are lots of blended rums out there, but few of them disclose the fact that they are blends. We wanted total transparency," says Bully Boy Co-Founder and Head Distiller Dave Willis. "There has been a movement in the rum world towards transparency. With transparency comes credibility, which the category needs.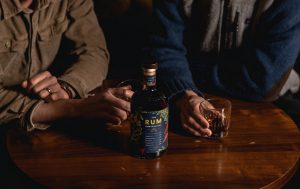 "We not only tell you the rums in the blend, we tell you the percentage of each rum used. It's a way for rum fanatics to parse the blend and really dig into what each rum brings to the table."
Volume One of The Rum Cooperative begins with 45% Panamanian rum featuring lighter notes of fruit, oak, and leather, and 36% Dominican rum providing the delicate, light–bodied notes. The rich undercurrents of flavor come from 8.1% Trinidadian rum, which imparts a smooth, silky finish while the funky notes of 0.9% Jamaican rum carry the perfect amount of mystique and depth. Lastly, the addition of 10% of the previously unreleased eight-year-old expression of Bully Boy's flagship Boston Rum mellows the robust flavors and rounds out the blend with nuanced notes of toasted nuts and caramelized fruits.
"We've crafted a complex patchwork of flavors and aromas that not only express the rum's various origins, but work harmoniously with each other," said Willis, in a press release.
Swizzle Rum Bar & Drinkery
It's not just brands that are looking to change the conversation about rum; on-premise locations are also getting into the mix.
Danilo "Dacha" Bozovic and Partners Jesus Perez, Milos Velickovic, Jason Tune, Strahinja Marjanovic, and Nikola Dragojevic—the same team behind Employees Only Miami—opened The Swizzle Rum Bar & Drinkery in Miami this past September. The intimate and sophisticated craft cocktail bar includes a selection of over 150 rums in a venue that evokes a small and hidden rum bar during the 18th and 19th century port life.
"Swizzle Rum Bar & Drinkery is a pre-prohibition concept that emphasizes on wood, brick, leather, and classic and contemporary cocktails," says Bozovic.
The bar honors the legacy of rum with a Florida Rum Tasting option, which includes four, two-ounce pours of local Florida rums along with a walk-through of the tasting notes and the history of the different rums. The establishment also features a small rum museum with pictures depicting the history of sugarcane, rum, and molasses. The bar will also host guest lectures, classes, and demonstrations that will be available to the public.
Returning Rum to the Spotlight
On the heels of more premium options and a changing narrative, rum is poised for its turn in the spotlight. "Rum is an amazingly versatile spirit, it's cocktail friendly, and can be enjoyed straight. Not to mention the impact it has had on the cocktail culture with the daiquiri and mojito, and both are still popular with consumers," says Bozovic. "I see brands are really caring about what they present to the public. Aged rum and single-barrel rum is also starting to pick up.
"I think rum is making a comeback in a very strong way. Its diversity is incredible—from light, to aged, and single barrel—it's a gem."
Farrell urges brands and on-premise venues to take action in bringing about a comeback for rum. "Whenever discussing a potential 'rum renaissance' or renewed consumer interest in the spirit, however, I'm always quick to point out that this isn't something that those in the category can just sit back and wait to have happen," says Farrell. "Instead, it requires a sustained effort to modernize the positioning of the category, an investment in consumer education, and an expansion of the number of occasions for which rum is considered the spirit of choice."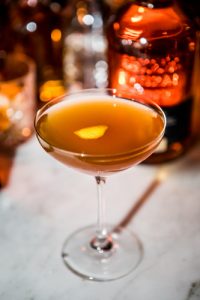 So how do you get guests to return to rum? For one, promoting rum as a sipping spirit may change perceptions. "We believe that finding opportunities to introduce customers to the spirit in its purest form is always of tremendous benefit to cultivate loyalty and affinity," says Farrell.
When it comes to presenting rum in cocktails, don't be afraid to experiment. Rum twists on classics often work well. "[We] have found a great deal of enthusiasm for leveraging our rum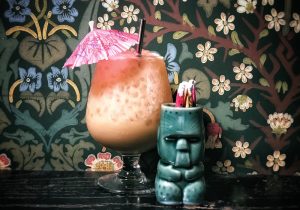 to create some cocktail classics 'with a twist,'" says Farrell. "Whether a rum old fashioned, rum negroni, rum martini, or more, bartenders have a number of great choices to showcase the quality and versatility of the spirit amongst some already-known commodities to consumers.
Willis agrees and sees rum as a nice surrogate for gin as well. "If you drink gin and tonics during the summer, try rum and tonic. It's just as refreshing, and I think it makes for a more interesting drink. Rum tends to be aged in used cooperage, typically ex-bourbon barrels, which makes for a more gentle, less barrel-forward flavor profile. Because it's less woody, it's a really versatile spirit. Take advantage of the versatility," he says, also advising to stay away from overly sweet or citrusy cocktails.
Bozovic agrees. "I think the biggest thing to overcome with rum is guests being afraid that the cocktail is going to be too sweet," he says. "There is such a diversity of styles, one can make a sour style cocktail or a stirred Manhattan-like drink. If the person likes vodka, they can enjoy a lighter rum style cocktail, and if someone likes bourbon, rye, cognac, or brandy, one can suggest an aged rum."
Complementary flavors authentic to rum's history can also be successful. "We are in constant conversation with our partners in trade sharing learnings from consumers in the market and highlighting any emerging preferences in ingredients or consumption that we've seen find success with consumers in market, while also feeling authentic to the heritage and provenance of rum," says Farrell. "Examples here would be coconut water (a foundational mixer for rum in the Caribbean) and hibiscus (known as sorrel in Trinidad/Jamaica), which are both very authentic ingredients that can be used to greatly elevate rum cocktails."
By Ashley Bray
Photos (top to bottom): Ten to One Rum, Bully Boy Distillers, The Louis Collection, Ali Martin.