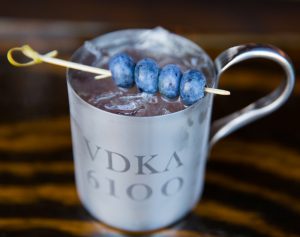 Ingredients:
2 oz VDKA 6100
3 oz Ginger Beer
3/4 oz fresh lime juice
3/4 oz lavender simple syrup
1/4 cup of blueberries
1 cup ice
Directions:
Place all ingredients into the blender. Add ice until smooth. Serve in copper mug and garnish with blueberries.
Courtesy of VDKA 6100. Available at The Ainsworth.