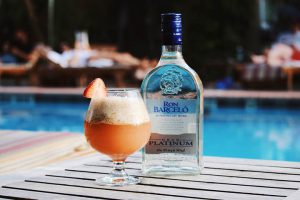 Ingredients:
1.5 ounces Ron Barceló Platinum
1/2 ounce coconut cream
Barspoon raw granulated sugar
1/2 cup pineapple chunks
1 large strawberry
1 large basil leaf
Method:
Approx 1/2 cup ice fill to about 80 percent of the liquid. Blend till smooth. Serve in pilsner or hurricane glass. Garnish with coconut flakes and strawberry.
Courtesy of Ron Barceló Rum.