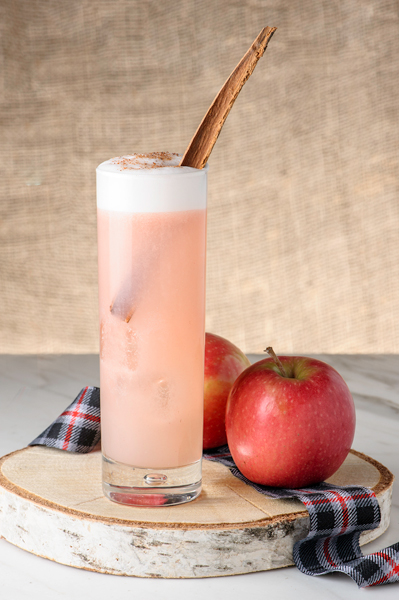 Cranachan Cocktail – Courtesy of Caorunn Gin.
Ingredients:
1 1/4 oz. Caorunn Gin
1/2 oz. Calvados
1/2 oz. Honey Syrup
1/2 oz. Fresh squeezed lemon juice
5 raspberries
3/4 oz. Pasteurized egg white
Soda water
Directions:
Shake first six ingredients and double strain into a highball glass filled with ice and top with soda water. Garnish with a large cinnamon stick and dust with cinnamon sugar.