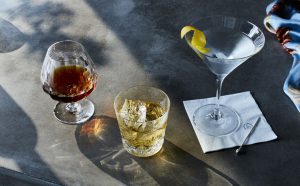 Moët Hennessy is launching Clos19 in the U.S., an online lifestyle retail brand offering exceptional services, products and experiences from the champagnes, wines and spirits "world" of LVMH. The brainchild of Founder and CEO, Stephanie Watine Arnault, Clos19 is the first dedicated luxury champagnes, wines and spirits shopping platform of its kind. Clos19 first launched in the UK in April 2017.
"We are delighted that Clos19 is now launching in the U.S.," said Jim Clerkin, President and CEO of Moët Hennessy North America. "Clos19, through its exclusive one of a kind experiences and high-end retail platform, enables us to showcase our craftsmanship and entrepreneurial spirit, while driving traffic to retail customers and allowing consumers to engage with our iconic champagnes, wines, and spirits brands in ways they have never been able to before. At Moët Hennessy, we are continuously stretching our business model to enrich memories, inspire dreams and explore new growth opportunities which are in full compliance with the three-tier system."
Championing the art of hosting, the design-led brand will provide consumers with access and the opportunity to learn about the exceptional products from the LVMH Group's champagnes, wines and spirits houses. Furthermore, Clos19 is unique in its innovative offering of experiences that are all curated to enhance the client's own enjoyment and hosting proficiency. Given the brand's direct access to the world's foremost wines and spirits houses and heritage via their LVMH Group, Clos19 is positioned as the ultimate source of hosting know-how.
Welcoming consumers into an extraordinary world, Clos19's bespoke selection of exclusively curated experiences range from intimate tastings with brand ambassadors and cellar masters to once-in-a-lifetime journeys. The latter rare and unexpected Exceptional Experiences* are crafted by Clos19 to become enduring memories. Representative of the experiences available are an epic excursion to Antarctica to discover a breathtaking landscape while enjoying private "ice" inspired tastings outside and "fire" inspired dinners in the luxury camp; a week-long yachting excursion through the waters of New Zealand, while discovering Cloudy Bay and enjoying luxury dining experiences that showcase the entire Clos19 portfolio; and a trip through the Scottish Highlands to visit the Glenmorangie distillery and partake in traditional Scottish activities such as falconry and archery lessons. The aforementioned Exceptional Experiences available through Clos19 will be available to U.S. consumers.
In addition to the platform's Exceptional Experiences are tastings, brand events and additional services. For example, Clos19 can bring their team to your home with a Become the Host experience, providing tastings, mixology masterclasses and chic celebrations within the comfort of your own space. Clients can also visit the vineyards, wineries and distilleries of the Maisons across the world to learn how blends and vintages are created and the best ways to savor them.
The concept finds another contemporary approach to the art de vivre with its editorial platform Journal19, where tailor-made content will be published across a variety of lifestyle topics. Journal19 will provide information and answers to questions ranging from which bottle to use and why the size of bottles influences taste to hosting tips at home.
Expressed through a unique luxury lifestyle lens, Clos19 will offer more than just the world's leading luxury champagne, wine and spirits brands from the LVMH portfolio. Whether buying a gift for a loved one, hosting a dinner party for 12 or a wedding for 150, Clos19 guides consumers through the process and offers over-the-phone dedicated specialists providing advice on everything from food pairings and cocktail recipes to glassware and event staff. Brands and products available range from Dom Périg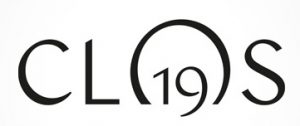 non, Cloudy Bay, Hennessy and rare limited-edition vintages, to accessories such as a Dom Pérignon Champagne Vasque designed by French designer Martin Szekely and Riedel Champagne Glasses designed exclusively for Krug.
Upon launch in November, Clos19 will be available in the states of New York and California. Other states will follow in the new year. Sales of the Clos19 wine, champagne and spirits portfolio will be made by licensed retailers, facilitated by third-party technology and the delivery service Thirstie, through its independent retailer network.
All parties operate in full compliance with the relevant Federal and state regulations for the sale of wine and spirits.
Clos19 is led by Founder and CEO, Stephanie Watine Arnault. After 10 years working within the group, having held positions at Marc Jacobs, Louis Vuitton and Moët Hennessy, Stephanie conceptualized the idea for a lifestyle retail venture for the LVMH wine and spirits business group. As Founder of Clos19, Stephanie leveraged the considerable expertise across LVMH to bring the project to life. She heads up this global initiative which launched in the UK market in April 2017, Germany in July 2017 and will launch in the US in November 2017.
"Clos19 is a design-led lifestyle retail brand which champions and inspires the Art of Hosting," said Watine Arnault, Founder and CEO of Clos19. "It gives more immediate and sophisticated access to not only our exceptional products but also provides the services, accessories and experiences that enable our audience to become the perfect hosts. It uses the digital world to communicate in a contemporary and playful way the values of the art de vivre, always putting the consumer at the heart of the experience."