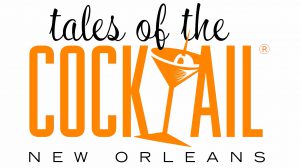 Tales of the Cocktail and Monkey Shoulder, the 100 percent malt whisky made for mixing announce the nationwide 2017 Ultimate Bartender Championship (UBC). Bartenders will compete in a series of five rounds of challenges that test the real "skills that pay the bills". This year's UBC will kick off on May 23 in Miami, FL, before visiting New York, NY (June 27), Chicago, IL (August 8), Austin, TX (September 26), and California (October).
Smooth and rich on its own, Monkey Shoulder Whisky plays exceptionally well with others, too. Monkey Shoulder is made for mixing and enjoyed in a variety of cocktails, which makes it a perfect spirit for competing mixologists to incorporate into their UBC cocktails.
"Given Monkey Shoulder's prevelance in the craft cocktail scene, we've had a ton of success with these competitions the past few years and are excited to find our new champions in 2017," said Monkey Shoulder's U.S. Ambassador Sebastien Derbomez
Bartenders will compete against one another in a series of challenges highlighting aspects of service and cocktail knowledge in a fast paced setting. Challenges include:
·       Quiz Show: Participants will answer 50 multiple choice questions in ten minutes
·       Mixiodic Table: Contestants must determine the cocktail based on a molecular-style formula, using the mixiodic table to identify the ingredients
·       Round Building: Build five cocktails in under five minutes
·       Nosing Tray Service: Take an order of ten drinks, identify ten serves by scent, taste and then properly serve
·       Championship Round: Mystery Box Cocktail Whisperer – Participants have five minutes to create a cocktail for the judges while telling a tale about the drink and its origin.
This year's UBC will be judged by some of the most critically acclaimed personalities in the hospitality industry:
·       Ezra Star – Drink (Boston, MA): Star completed the rigorous BAR 5-day bartender program and was part of the leadership team that helped win Drink the Spirited Awards' "World's Best Bar"
·       Chris Hannah – French 75 (New Orleans, LA): Hannah has been in charge of famed New Orleans' cocktail bar, French 75 for 11 years and has represented his bar and city in over 12 different countries and all over America.
·       John Lermayer – Sweet Liberty (Miami, FL): Founder of Sweet Liberty Drinks and Supply Co. in Miami Beach, John gained his global recognition as the mastermind behind the award-winning cocktail menu at The Florida Room at Delano.
·       Dev Johnson – Employees Only (New York, NY): Johnson has spent the last 10 years at Employees Only in New York and played an integral role in achieving countless Tales of the Cocktail Spirited Awards.
A new addition to this year's UBC program, Monkey Shoulder's U.S. Brand Ambassador Sebastien Derbomez will host a roundtable discussion with the UBC judges who will share their insights on how to make it in the industry – from opening one's own bar to general networking and skill building. These will take place the evening prior to the Ultimate Bartender Championship and are designed to discuss key topics in career development as well as empowering up and coming bartenders. Talks are open to both bartenders and aspiring bartenders.
"We're very excited to offer up these talented bartenders to help share their recipes for success with today's up and coming bartenders and hospitality professionals," added Derbomez. "We believe learning from one's peers is an important part of shaping, and growing within, the industry."