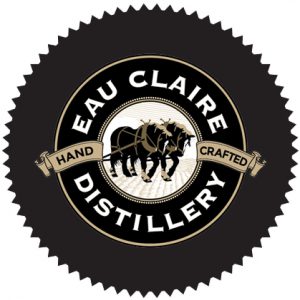 Eau Claire Distillery, Canada's premier farm-to-glass distillery, conducted a survey of over 1,000 U.S. consumers who drink alcohol and spirits to explore preferences, spending habits and purchase influences in the U.S. market.
The results overwhelmingly show that the majority of American drinkers feel very strongly about knowing where their food and beverages come from and are willing to pay more for a craft or locally-owned product. Nearly 70% of survey respondents stated that they either ask for or prefer craft spirits when ordering a drink at a restaurant or bar and three-quarters of respondents would drink more craft spirits if they were more available.
From California to New York, Americans are seeking out farm-fresh ingredients and craft or family-owned establishments to source their food and drinks. Over 84% of respondents agreed or strongly agreed that it is important to know where your food comes from. Interestingly, while 67% of the total respondents said good ingredients are very important when making food and drinks, Generation X felt much more strongly about the importance of good ingredients with 76% of them saying they were very important – 15% more than Millennials.
When it comes to drinking habits and preferences, over 70% of those surveyed said they like to drink cocktails and 85% of those have been one and three cocktails per week. About half of the respondents enjoy making cocktails at home and drinking them at bars and restaurants. The majority of respondents also showed a strong demand for craft spirits and about 78% of those who were unfamiliar with craft spirits said they would like to give them a try. That said, most respondents do ask for specific spirit brands when ordering drinks.
The vast majority of respondents said they would be willing to pay a premium for craft beer or spirits. When asked about their in-store purchase preferences, most respondents said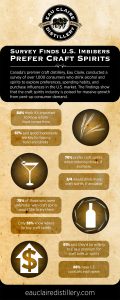 they try out new brands every three to six months and recommendations from friends and family along with bottle labels and in-person tastings are the strongest influences on their purchase decisions. In fact, 63% of respondents said they are likely or very likely to make a purchase after an in-store sampling.
"The survey's findings made it clear that American drinkers have a clear preference for craft spirits, and the pent-up demand is quite similar to what we saw prior to the craft beer boom," said founder of Eau Claire Distillery, David Farran. "We expect the craft distilling industry to see immense growth, mirroring the trajectory of the craft beer industry. Americans like their cocktails and they value knowing where their spirits come from and how they were made, from seed to sip."